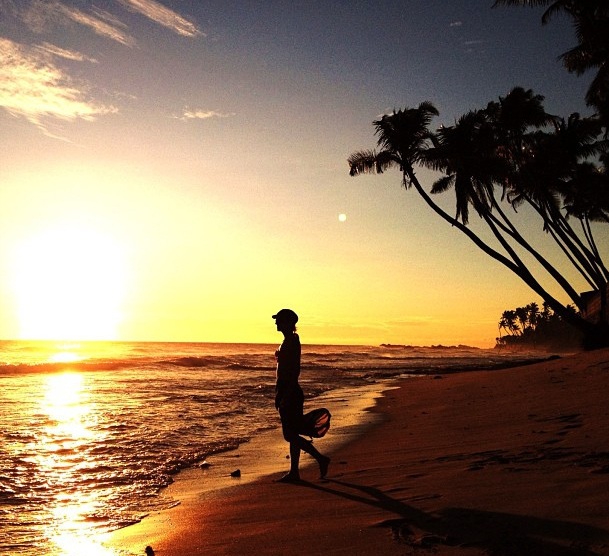 Imagine escaping the heat this summer to spend a week at a Sri Lankan retreat practicing yoga on the water overlooking a tropical beach where monkeys play happily in the lush tropical landscape.
This dream can become a reality, as SUP Yoga Dubai are running two trips to Sri Lanka this summer, starting July 12th (to 20th) and August 31st (to Sep 6th). The trips will include a full itinerary of yoga classes on the water (SUP stands for Stand Up Paddle Board, on which a slow form of yoga is practiced out on the water), along with optional evening meditation circles, morning meditative beach walks, and beach yoga. You'll also receive three blissful hour-long spa treatments.
Thanks to the company's 'no greed policy', the trip has to be one of the cheapest ways to escape in the summer months, starting at just 2,700 AED for the six days. This doesn't include flights, but they are available very affordably with Air Arabia.
Everyone is welcome – singles, couples, males, females, and families. If you want to take your children, the company can even arrange for a nanny to assist you on your holiday.
www.supyogadubai.com/retreats.html