The holiday destination you were looking for to unwind for a couple of days
Next time you are looking for a short escape, easily accessible from Dubai for a short escape, Salalah is the place to consider.
Why? Actually, a lot of GCC residents have already chosen Salalah as a cool summer retreat between June and September, during the monsoon season known as Khareef. The temperatures drop to around 25 Celsius degrees and there is a cool welcoming air coming from the Indian ocean. It is when this seaside destination transforms into a lush green tropical destination – often compared to Zanzibar- with the mountains and fields covered with a "green carpet".
It is actually hard to believe as after October, Salalah 's landscape changes as if the ground was shedding its skin (from a green carpet to a yellow rocky ground) and becomes a lovely retreat to head to mixing the charm of the sea and the mountains.
Our lovely stay at Salalah Rotana Resort
We were lucky to visit Salalah in October during the season transition and were kindly hosted by Salalah Rotana Resort. Located 20 kilometers away from the international airport, it is a stunning location along the Indian Ocean, this 5 star resort complex was open less than 10 years ago and is ideal to visit for a romantic stay or for a quiet break with kids.
We were impressed as the resort has a large capacity (more than 400 rooms) divided into different clusters (a total of 10) spread around the complex. A man-made stone water canal, different pedestrian bridges crossing the canal here and there, the low height of the clusters make the resort feel like a pedestrian-friendly holiday village where you are happy to walk, bike or grab a cart to head from an area to another very easily.
The sand colored walls of the clusters are well integrated into the natural landscape and we loved watching both the sea on one side and the beautiful rocky mountains at the back.
One of the key attractions of the resort is the long pristine beach (more than 400 meters), the 5 star facilities  – different pools including an olympic pool corner , a kid's club, Bodylines spa, different restaurants… – and warm hospitality you get anytime of the day by the Rotana staff.
Our room
We spent two days in the Deluxe suite that is ideal for a romantic city escape: divided into a room, a living room and a large shady outdoor terrace, our room was very spacious, well displayed and functional. We enjoyed the traditional architecture with built-in sofas, low tables and beds, architectural character with Ottoman architectural facades.
Great options for foodies
To start off the day, we had our buffet breakfast at The Beach Bar and Restaurant that faces the beach and coconut trees. Just like a postcard setting! This restaurant is also an interesting option for lunch and dinner and offers varied options including healthy salads.
For a romantic dinner, go for Silk Road that proposes Thai and Japanese cuisine. With its large outdoor terrace overlooking the resort and the pool, time flies and you definitely let go and enjoy this  precious holiday time.
We also gave a try to Saffron that has a buffet setting throughout the day. Guests are spoilt for choice and can savor healthy and tasty salads, Middle-Eastern cuisine or grills, pastas and more while seated in their large outdoor terrace. Ideal for those in the mood to enjoy a long and lazy lunch.
What to do at the resort and in 
Salalah
Kids will love spending time by the pool with the in-built aqua volley ball field, biking around the resort, observing nature, shells and crab running along the beach. The kid's club welcomes kids aged 4 to 12 years old. Don't miss out on the beautiful walk along the sea at sunset time and it is a great chance for all the Instagram addicts.
We had the opportunity to enjoy a private half a day visit organized by First Tours and highly recommend to book the tour and discover Salalah's highlights: Haffa Souk where you can get your hands on Frankincense gum or coal, traditional Omani hats…
Driving along the coast is a must as it offers a scenic and varied scenery. The landscape is reminiscent of Scotland with rocky beaches, cliffs, ponds, and such greenery. It is purely magical ! Don't miss the Munghsail beach with its stunning blow holes, the Frankincense trees in wadis, the banana and coconut plantations.
Our stop at the local fruit market was also very authentic and a chance to taste the locally produced coconuts and milk bananas.
Of course a treat at Bodylines spa is mandatory especially to indulge in a relaxing, or active , or sports massage or one of their aromatherapy massages… some of them actually use the Frankincense oil. We were treated with the active massage and our muscles really benefited from the welcoming stretching movements.

How to get to 
Salalah

 from the UAE

Oman Air and Fly Dubai have daily direct flights from Dubai to Salalah and it's only a 2 hours flight. Prices start at 1000AED per person for a return flight and visa fees cost around 260AED per person.

To check the room fares, visit Salalah Rotana's website here.

Please note that if you already are a Rotana guest/member, Salalah Rotana is currently introducing a Club Rotana formula proposing guests to enjoy some special treats and specific menus throughout the different outlets.
Salalah Rotana Resort | WEBSITE
---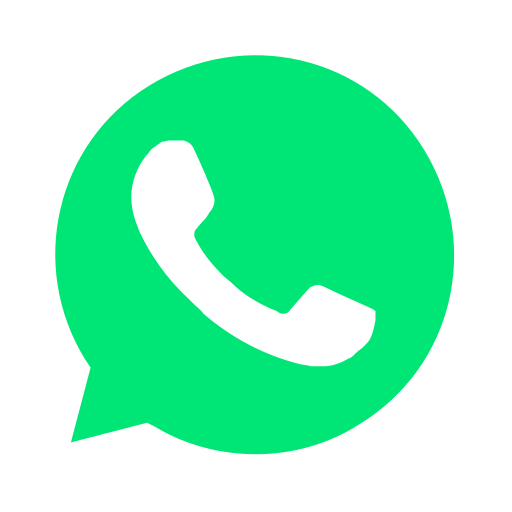 Join our WhatsApp group and receive curated news and offers in your WhatsApp Feed