This dedicated stretch studio is the first of its kind in Dubai.
Stretching is no longer just a few routine movements post a fitness class or a massage, it is now a dedicated activity and an essential for the body. Regardless of if you workout regularly or don't, stretching has long term benefits for the body.
We were recently invited to Stretch Studio, the first of its kind studio for static stretching. Located in Times Square Mall, the space is brightly lit and just behind the reception is an open space with a row of beds with straps and rollers on them. If you want to be away from the public eye then they have a few rooms as well with blinds to make sure your session is completely private.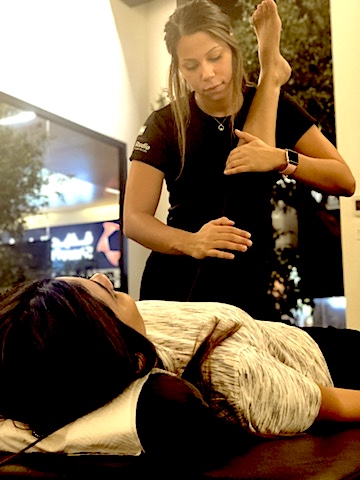 Once we were done with the formalities and a quick introduction to the process, we began our 40-minute session by lying down. Our 'flexologist'  (professional assisted stretcher) started with the left leg and began to exert gentle force upon the limb to move it into a new position, holding it for a specific amount of time in order to lengthen and stretch the muscle fibre and tissue.
With the assistance of the flexologist, we would only stretch to the point that was most comfortable and then take a few breaths in to push just a little further. We didn't feel any extreme discomfort or stress-in fact once inside each pose, it was quite relaxing.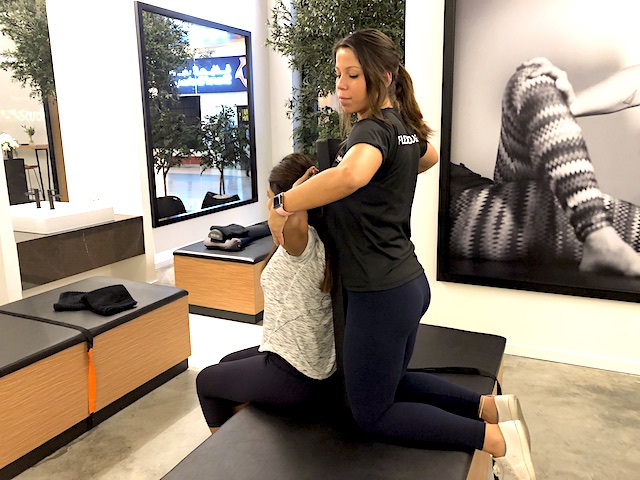 The session ended quicker than we imagined and was more similar to a massage than a workout-we felt relaxed and more balanced. The breathing exercises throughout the session were also an added benefit.
This style of static stretching helps to create alignment in the muscle and body and contributes to improving flexibility, increased muscle control and an expanded range of motion.
​Stretching activates the deep postural muscles. Flexibility within the joints and muscles decreases tension on muscles and relieves stress from the joints. It corrects muscle imbalance which can improve overall fitness and help decrease the risk of injury whilst exercising and in everyday life.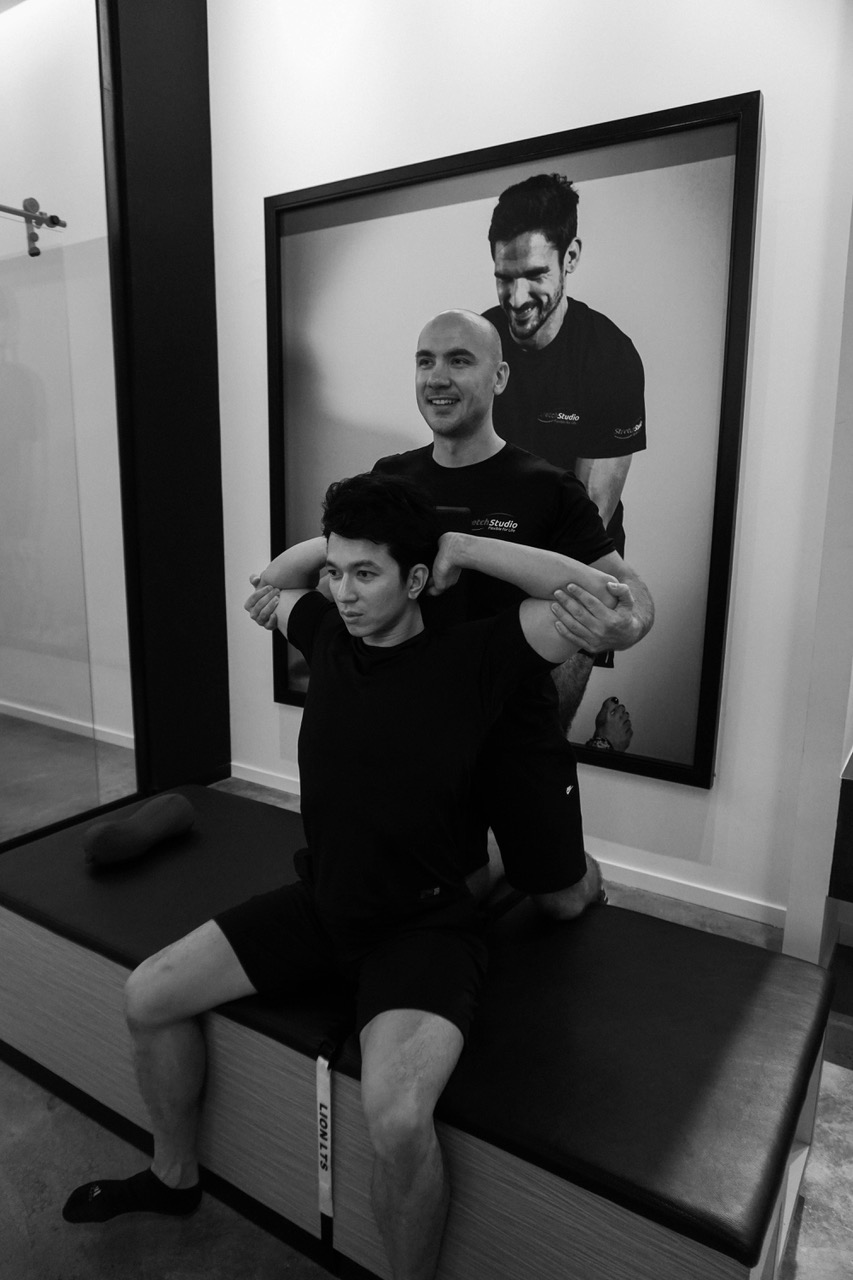 Stretching your muscles as often as possible is the most effective way to improve your flexibility.
Although we think that stretching at home or after a workout is enough, having a 1 on 1 professional assisted stretch will give you a much better, deeper stretch that feels great as you do it.
​
The many benefits to assisted stretching include:
Increased range of motion, 
Enhanced physical and athletic skills, increased muscle Relaxation, 
Relief from stiffness, 
Improved mobility and flexibility,
Reduction in stress, 
Improvement of quality of life,
Decreased risk of injury, and 
Increased blood flow to your muscles. 
​Stretch Studio Dubai
Times Square Center
Sheikh Zayed Road, Dubai
Tel: +971 (0) 4 339 2740
info@stretchstudios.ae
​
---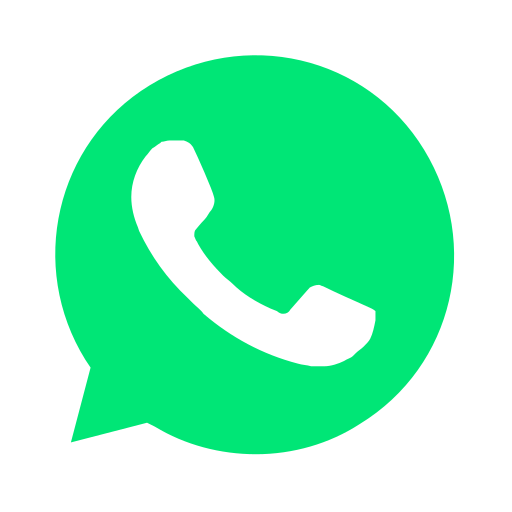 Join our WhatsApp group and receive curated news and offers in your WhatsApp Feed