An acclaimed exhibition exploring the history of the Arabian Peninsula through archaeological and cultural artefacts from Saudi Arabia and the UAE
Under the patronage of His Highness Sheikh Mohamed bin Zayed Al Nahyan, Crown Prince of Abu Dhabi, and Deputy Supreme Commander of the UAE Armed Forces, and in partnership with the Saudi Commission for Tourism and National Heritage (SCTH), Louvre Abu Dhabi hosts Roads of Arabia: Archaeological Treasures of Saudi Arabia. It is the second international exhibition in the museum's new cultural season that revolves around Exchanges.
This is seriously the one exhibition you don't want to miss!
With an incredible scenography, the exhibition is exploring the fascinating story of the Arabian Peninsula from antiquity to modern times. This remarkable new exhibition is showcasing archaeological masterpieces, important Islamic art from Saudi Arabia and the region and cultural artefacts, including a selection of rare pieces from the United Arab Emirates.
How was this exhibition conceived?
It was created through cooperation between SCTH and the Musée du Louvre in Paris, where it was first exhibited in 2010.
It is one of the most renowned Saudi exhibitions on a global scale, introducing Arabia's cultural and historical heritage to over five million visitors worldwide.
The exhibition has traveled a lot across Europe, the USA and Asia, sharing the story of this unique region with audiences around the world, before coming to Louvre Abu Dhabi where it will be enriched by selected pieces from the UAE.
"The United Arab Emirates and Kingdom of Saudi Arabia have always been connected by a common heritage and history," says H.E. Mohamed Khalifa Al Mubarak, Chairman of the Department of Culture and Tourism – Abu Dhabi. "This year's edition of the exhibition will be a reflection of the rich, shared cultural heritage and deep-rooted history between the two nations."
Road of Arabia displayed in five chapters
Rooting Louvre Abu Dhabi in the region, "Roads of Arabia: Archaeological Treasures of Saudi Arabia" explores five chapters in the history of the Arabian Peninsula, spanning:
– Early prehistoric settlements

– Maritime exploration
– Caravan trading routes that linked the region with Asia, Mesopotamia and the Mediterranean
– Routes of holy pilgrimage emerging in the 7th century CE
– The social and economic developments between the 14th and 16th centuries that set the stage for the modern-day region.
"The Arabian Peninsula has been a place of exchange, culture, and civilization since earliest Antiquity, and Louvre Abu Dhabi is deeply rooted in the region's unique history and context," says Manuel Rabaté, Director of Louvre Abu Dhabi. "The exhibition is an important opportunity for us to re-examine and celebrate this rich heritage through a remarkable series of artefacts, expanding on the regional pieces in our permanent collection to tell an Arabian story from a new perspective."
For the first time, the exhibition will feature important archaeological pieces from the United Arab Emirates, including a pearl found in Umm Al Quwain dating from 5500-5300 BCE (loaned by Umm Al Quwain Museum); a stone decorated with a wild camel from the late 3rd millennium BCE (loaned by Al Ain Museum), a remarkable 1st millennium BCE pieces from Saruq al Hadid (loaned by Dubai Municipality), as well as objects from Julfar (loaned by the National Museum of Ras Al Khaimah).
These will be displayed alongside significant artefacts from the Kingdom of Saudi Arabia, including outstanding funerary Neolithic stela, a 3rd-century BCE bronze statue head (loaned by the Department of Archaeology at King Saud University); a 1st-century BCE gold funerary mask from Eastern Province (loaned by the National Museum in Riyadh), 9th-century engraved steles (loaned by King Fahad National Library); 4th-millennium BCE Anthropomorphic stele (loaned by the National Museum in Riyadh); a door of the Kaaba dating to 1355 (loaned by the National Museum in Riyadh), and a key of the Kaaba (loaned by the Department of Islamic Art at the Musée duLouvre).
The expanded exhibition to be displayed at Louvre Abu Dhabi is co-curated by Jamal S. Omar, Vice President of Antiquities and Museums Department at STCH, Dr. Souraya Noujaim, Scientific, Curatorial and Collection Management Director at Louvre Abu Dhabi, and Noëmi Daucé, Chief Curator for Archaeology at Louvre Abu Dhabi.
The cultural program accompanying Roads of Arabia
Alongside the exhibition opening, Louvre Abu Dhabi is organizing a three-day celebration (8, 9 and 10 November) featuring a performance called "On the Roads of Arabia".
The season premiere of On the Roads of Arabia is a special commission of music, dances and poetry from Morocco to China that highlights the richness of artistic heritage of these ancient roads.
It will be accompanied by a calligraphic performance by artist Koom, reproducing quotes and words extracted from the songs and poems, symbolizing the different steps of the Roads of Arabia.
As a part of the programme, Emirati artist Hind Mezaina has curated a series of film screenings, taking place each Saturday from 5 – 26 January, featuring documentaries and films relating to the Arabian world, past and present.
Archaeological Treasures of Saudi Arabia will also feature curatorial talks, as well as a range of education workshops and guided tours related to the exhibition.
Practical information for visitors
Entrance to the exhibition is free with the museum ticket. Visitors can tour the exhibition through a multimedia guide that is available in Arabic, English, and French.
Louvre Abu Dhabi hours are: Saturday, Sunday, Tuesday, and Wednesday, 10 am–8 pm; Thursday and Friday, 10 am–10 pm. The museum is closed on Mondays.
Last entries and ticket purchases end 30 minutes prior to closing. Special visitor hours will be in effect during some holidays and Ramadan.
General admission tickets are 60 AED (excluding 5% VAT). Tickets are 30 AED (excluding 5% VAT) for visitors ages 13-22, UAE education professionals, and members of the military.
Admission is free for members of the museum's loyalty programme, children under the age of 13, ICOM or ICOMOS members, journalists and visitors with special needs and their companions.
More details here: https://www. louvreabudhabi.ae/en/art/ exhibitions/Roads-Of-Arabia
LOUVRE ABU DHABI | Saadiyat Cultural District, Abu Dhabi | www.louvreabudhabi.ae | +971 600 56 55 66.
---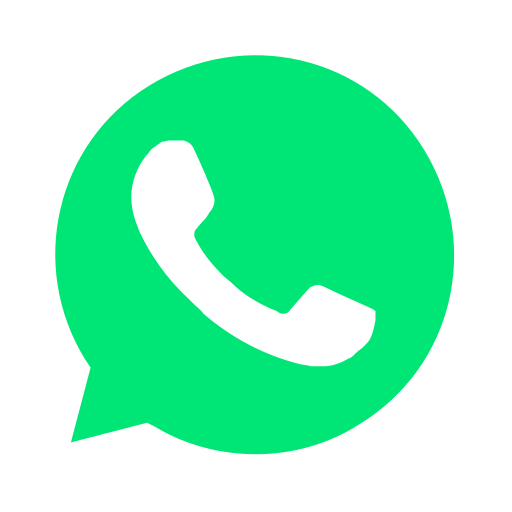 Join our WhatsApp group and receive curated news and offers in your WhatsApp Feed