Louvre Abu Dhabi welcomes you back from Summer Holidays with a full programme!
You can now fill your weekend with art and culture that has a Parisian flair! There is a special weekend between 18 – 21 September with exhilarating performances and family activities coinciding with the opening of their new exhibition Rendezvous in Paris.
From 18 September to 7 December, Louvre Abu Dhabi will journey back in time to the Parisian art scene of the first half of the 20th century. Featuring around 85 works by leading avant-garde artists – Pablo Picasso, Marc Chagall, Amedeo Modigliani, Constantin Brancusi, Tamara de Lempicka and others – this marks the most comprehensive display of 20th century avant-garde works to be included in a single exhibition in the UAE.
Rendezvous in Paris: Picasso, Chagall, Modigliani & Co. (1900-1939) explores works produced by foreign artists living in the French capital at this time. The exhibition traces the creative output of emigrant artists living and working in Paris throughout the first half of the 20th century.
RendezVous in Paris: Picasso, Chagall, Modigliani & Co. (1900-1939)
The first exhibition in Louvre Abu Dhabi's new season, 'Changing Societies', Rendezvous in Paris: Picasso, Chagall, Modigliani & Co. (1900-1939) is held in partnership with Paris' Centre Pompidou and organised with Agence France-Muséums.
The exhibition traces the artistic output of migrant artists in Paris in the first half of the 20th century. Through an assemblage of celebrated paintings and sculptures – including Picasso's portrait of Gustave Coquiot (1901), Modigliani's Portrait of Dédie (1918), Chagall's The Father(1911) and De Lempicka's Girl in a Green Dress (1927-30) – visitors discover and learn more about the lives and works of these foreign artists in Paris and get insight into the social landscape of the period.
The exhibition introduces Paris at the beginning of the 20th century, a time in which the city saw an extraordinary artistic renaissance due to the influx of painters, sculptors and photographers – many of them women – from across Europe, Asia and the Americas.
Driven out of their home countries by political and religious prosecution, as well as economic hardships, they sought artistic freedom and the creative exchange of ideas. France's liberal regime during the Third Republic, which promoted intellectual openness and tolerance, paved the way for many of these foreign artists.
Rendezvous in Paris: Picasso, Chagall, Modigliani & Co. (1900-1939) traces the emergence of several artistic movements, now known as some of the defining moments in Modern art.
One of the first avant-garde movements was Fauvism, exemplified in this show through works such as František Kupka's The Yellow Scale (1907), Kees van Dongen's Nini (c. 1909) and Sonia Delaunay's Philomena (1907). The Fauvists, open to creative risks and inspired by the works of Van Gogh and Gauguin, developed paintings known for their intense and bright palettes. Pieces such as Sonia Delaunay's Young Girl Sleeping (1907) demonstrate how light and colour are used not only to convey a sense of space, but also emotions.
In parallel, visitors are able to trace the development of Cubism through works such as Pablo Picasso's Young Girl with a Hoop (1919) and Juan Gris' Still Life on a Chair (1917). Inspired by Paul Cézanne's works as well as African sculpture, Pablo Picasso – in collaboration with French artist Georges Braque – developed Cubism.
Works such as Woman Seated in an Armchair (1910) document the artist's quest to blur lines between figurative depictions of a human figure and abstraction.
The show also spotlights Modigliani and the artists of Montparnasse. The Montparnasse district was a popular meeting point and Bohemian hub for artists, writers and poets.
Their spirit of intellectual exchange in Montparnasse district is captured in works such as Jules Pascin's portrait of the German-Jewish art dealer Alfred Flechtheim (1925), portrayed in the costume of a Spanish torero, or Chagall's To Russia, Donkeys and Others (1911).
Rendezvous in Paris: Picasso, Chagall, Modigliani & Co. (1900-1939) also gives prominence to photography, including masterpieces such as Florence Henri's Shop Windows (c. 1930) and Brassaï's The Pont-Neuf (c. 1932). With many European and American photographers seeking political refuge or looking to better their economic circumstances, artists such as André Kertész and Ilse Bing developed a new form of photographic Modernism, exemplified in works such as Kertész's Eiffel Tower (1929).
The exhibition also includes a section called "Around Soutine – Parisian portraits ", that explores the Paris of the 'Roaring Twenties', between 120 and 1929, which saw the emergence of high society portraits.
Visitors are able to immerse themselves in the evolution and dynamism of the Parisian art scene through a range of interactive and immersive installations, one of them highlights the artists' journeys from their home country to Paris, another gives insights into the uses of colours by the artists, whilst a recreation of Brancusi's studio brings to life the sculptor's environment as well as his relationships with his models and pupils.
The 18-25 September programme
STREB Extreme Action Troupe
Revolution & Rock
18 September 2019 from 5pm – 6:40pm | 19 – 20 September 2019 from 5pm – 7:30pm
Inspired by the renowned Ballet Russes performance, Parade, large scale living machines will delight visitors at Louvre Abu Dhabi, evoking the spirits of Picasso and his collaborators Jean Cocteau and Erik Satie. Together with the great artist Elizabeth Streb from New York and her STREB Extreme Action Troupe and their giant machines, these performances will mesmerise audiences with a thrilling combination of acrobatics, circus arts and contemporary dance underneath Louvre Abu Dhabi's dome.
A rare opportunity to see thrilling theatre, Revolution & Rock, from international choreographer Elizabeth Streb's 'action heroes' from the STREB Extreme Action Troupe. The troupe will combine acrobatics, circus arts and contemporary dance to give two spectacular performances on giant machines.
Creating a fusion between tangible and intangible aspects of cubism, we see performers interact with machines and create enough inertia to propel giant structures.
Free entry with museum admission ticket.
Interactive Performance
Parade: Picasso and Cocteau machines
18 – 21 September 2019 | 27 – 28 September 2019
Cubism is brought to life as extraordinary 'living puppet machines' roam around the museum, interacting with visitors and bringing in the spirit of Picasso and his collaborator Jean Cocteau. The 'machines' are directly inspired by Parade, one of Picasso's works with the Ballet Russes from 1917. This was the first collaboration between Picasso, who designed the cubist costumes and sets, and poet and playwright Jean Cocteau, who wrote the one-act scenario.
Free entry with museum admission ticket.
Upcoming Film Screening:  An American in Paris
25 September 2019 | 6pm
Director: Vicente Minelli1951 | 113 min | Musical | *PG-15 | English
A six Academy Award-winning musical starring Gene Kelly, with music by George and Ira Gershwin. When ex GI Jerry Mulligan (Kelly) remains in Paris to pursue life as an artist, he is soon discovered by a wealthy patroness Milo Roberts (Nina Foch), who is interested in more than just his art. Before he knows it, he finds himself torn between a sense of financial security and a young French woman, Lise Bouvier (Leslie Caron), who he meets and falls in love with.
Featuring lavish sets, costumes and a romantic love story culminating with a spectacular 17-minute ballet sequence performed by Kelly and Caron, An American in Paris was ranked number ninth in the American Film Institute's Greatest Movie Musicals.
Free entry with museum admission ticket.
More coming later this season…
21 November 2019 | 10pm – 2am | Auditorium Plaza | AED 150 | 21+Cubist Electro Night, featuring Amon Tobin – Two Fingers DJ Set, Molecule Live and Boogie Box.
In collaboration with the Institut francais in the UAE, cultural department of the French Embassy.
An electro-night presenting live DJ sets from the legendary alter ego of Amon Tobin, Two Fingers, alongside with Molecule, the French pioneer in sound innovation, and emblematic Boogie Box DJs, Hassan Alwan and Tristan Girault playing over cubism-inspired visuals lighting the facades and the iconic dome of the museum.
All you need to know before coming
Louvre Abu Dhabi hours are: Saturday, Sunday, Tuesday, and Wednesday, 10 am–8 pm; Thursday and Friday, 10 am–10 pm. The museum is closed on Mondays. Last entries and ticket purchases end 30 minutes prior to closing. Special visitor hours will be in effect during some holidays and Ramadan.
General admission tickets are 63 AED (including VAT). Reduced access tickets are 31.5 AED (including VAT) for visitors aged 13-22, UAE education professionals, and members of the military.
Admission is free for members of the museum's loyalty programme, children under the age of 13, ICOM or ICOMOS members, journalists and visitors with special needs and their companions.
---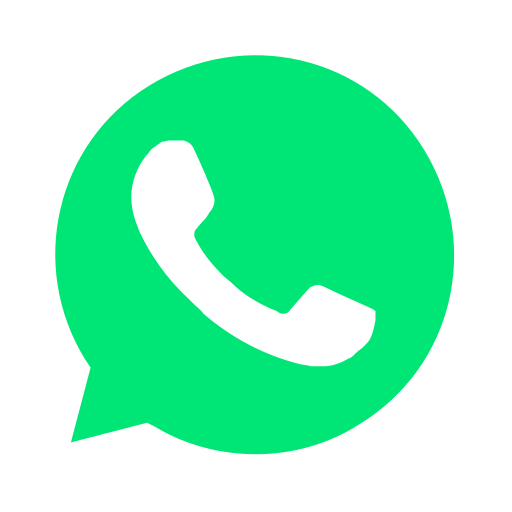 Join our WhatsApp group and receive curated news and offers in your WhatsApp Feed