Park Hyatt Abu Dhabi is the perfect venue for a short and chilled out escape
Next time you feel the need for a romantic and relaxing break, no need to spend hours searching for a far-away resort, because we have this pristine beach and fantastic resort right at our doorstep.
Nestled on the tranquil Saadiyat Island, Park Hyatt Abu Dhabi is an ultimate weekend destination that will unwind your mind in no time.
We are just back from a wonderful and magical staycation there and actually still haven't figured out why we waited so long before booking this short escape!
If you have been to Park Hyatt Abu Dhabi before, visiting Beach House at breakfast time or Atarmia spa, you probably were in awe with the scenic pools and cabanas that are one of the hotel's feature and signature.
But actually we discovered the hotel has a lot more to offer and enjoy!
A night at The Park Suite
Invited to visit the hotel this summer, we were delighted to be booked in a Park suite. Located on the ground floor, this large and comfy suite offers lush views of the gardens. The suite is divided into a cosy living room and a spacious bedroom, each coming with their own outdoor furnished and shady terraces. We loved resting indoors in the design rocking chair while overlooking the palm trees outdoors and sipping a nespresso coffee.
The bathroom is a haven with both a large bath tub and independent rain shower. The connoisseurs will appreciate that bathrooms are all endowed with Bergamote 22 by Le Labo fragrance. We are big fans of their bath and beauty range.
Relax by the pool or the beach… your choice
Beach lovers will enjoy spending time by the beach and will not want to miss the beautiful sunsets over Saadiyat Beach. We actually spent quite some time exploring the different outdoor pools and discovered many different areas to rest and swim according to your mood. There are many options from the large sofa beds at the scenic central pool, to more private areas with jaccuzi-style pools, or family pools that will please the kids.
What made our stay stand out is the kindness of the whole Park Hyatt team – at the pools, at the restaurants… – who were willing to help or assist us anytime, without being intrusive in any manner.
A gourmet stopping place
The Café is worth visiting at breakfast time and offers a delightful buffet breakfast with aplenty healthy options. We loved the large choice of fresh fruits including sweet strawberries. The cheese lovers will brace themselves tasting many tantalizing goat cheese, Pecorino or Reblochon along with freshly baked cereal breads. Their fresh bagels filled with salad, bresaola and cheese were also very appetizing and tasty.
If you are more into sweets, we liked that the hotel proposes regional sweet specialties such as the Kougloff from Central Europ – which was very soft and flavorful – soft brioche, hazelnut zoaf, berliner and many more. Kids will also rejoice ordering crepes and waffles on demand.

At dinner time, you can either go for tapas or Mediterranean dishes at The Beach House, that boasts a rooftop with unbeatable views on the beach.
We visited the Park Bar and Grill located inside the hotel and enjoyed a breathtaking dinner there. The menu looks short at first sight but there are appealing seafood and prime cuts – all bone-in – options to choose from.
After tasting a capsicum mousse prepared by the Chefs along with warm from the oven bread – the best bread we had had in ages – we first enjoyed French oysters as a starter and couldn't resist ordering surf and turf as a main. It was just beautifully cooked with a pinch of salt. We savored every single bite of the super soft tenderloin and the lobster that both paired well with the chimichurri coming aside. A must-have if you can't make your choice between seafood and meat.
Our partner went for the striploin bone-in cut which also was a winning option with fresh creamy mushrooms with cheese on top as a side.
We were told their Tomahawk Rybeye steak (1 kg for 2) is one of their best-sellers and now guess why after tasting some of their juicy prime cuts.
The open kitchen with the fish and seafood display at the entrance add something lively to the experience and it is a pure pleasure watching the Chefs at the back cooking the cuts and seafood over the grill.
If you still have room for dessert, their chocolate fondant was perfectly executed and we liked it was not too sugared.
Offers for UAE residents
Don't hesitate to visit Park Hyatt Abu Dhabi's website  as they currently have amazing offers for UAE residents. We promise you won't regret it !
The hotel was much more busy than what we expected during the summer season with a mix of tourists and UAE residents enjoying the property.
To conclude, we definitely enjoyed our peaceful stay at Park Hyatt Abu Dhabi and went back totally relaxed after this 5 star experience. One of the things we appreciated most is that the hotel is not too big and instantly gives an intimate feel. Allow yourself to wander around as there are a lot of sculptures and arty details to discover here and there.
One last advice, do not hesitate to book for two nights to make the most of it and totally switch off, especially if you also plan to visit and enjoy the Artamia spa.

Time really flies in such a gorgeous and relaxing setting.
Their UAE Resident Package – applicable to people who live in the UAE – is valid from the 30th of June 2017 until the 31st of March 2018. Prices start at 635 AED for a room including a daily breakfast. For more details, visit this page.
PARK HYATT ABU DHABI HOTEL AND VILLAS | Saadiyat Island | Website
---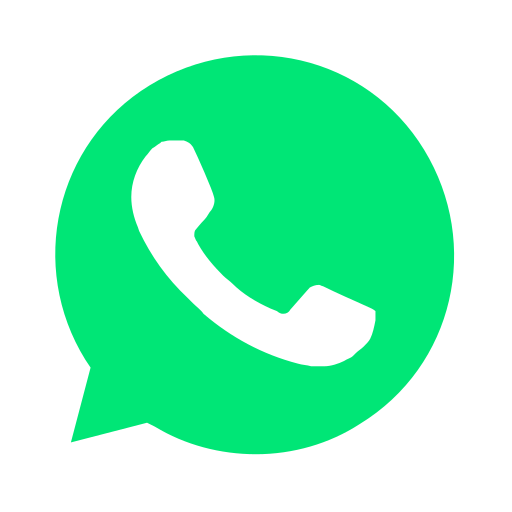 Join our WhatsApp group and receive curated news and offers in your WhatsApp Feed