Flying above the desert with Balloon Adventures Emirates
If you have been in Dubai long enough and you think that you have done it all, think twice. A balloon adventure above the desert is actually something that we must all have on our bucket list, whilst living here. This is an activity that we have now very recently experienced-and wow, was it worth the ride!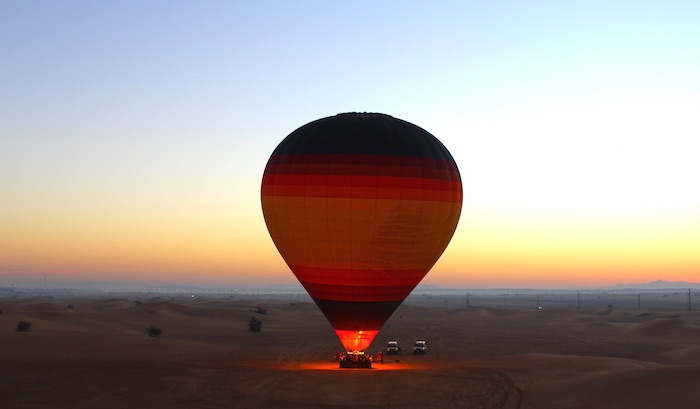 The trip started with a very early pick up. A bus came to collect us from a meeting point and drove us to the Dubai Desert Conservation Reserve, located on the way to Al Ain. Since the journey is planned in a manner that you witness the sunrise from the balloon (around 6am), we arrived at the take off spot in time to even watch the three balloons taking flight that morning, being inflated.
After jumping into the basket- we were a group of 18 people in it- the balloon began its ascent gently rising through the air, so even though we weren't at ease with the height, the climb was very smooth. The peacefulness and stillness of the desert with the sound of the balloon making its way above the dunes, was something incredibly beautiful. Watching the sunrise, from the sky, over the Hajjar Mountain and above the Dubai desert was truly magical.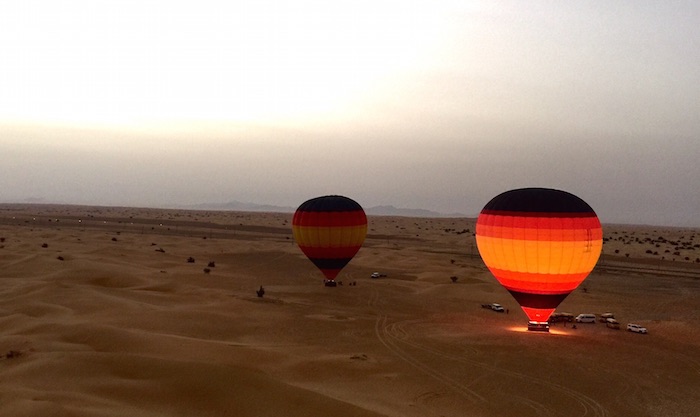 The balloon slowly climbs up to 4,000 ft and then just as slowly begins its descent. Floating gently above the endless sand, we also spotted group of gazelles. From a distance we could even see the outline of the Dubai skyline, although it looked a bit hazy.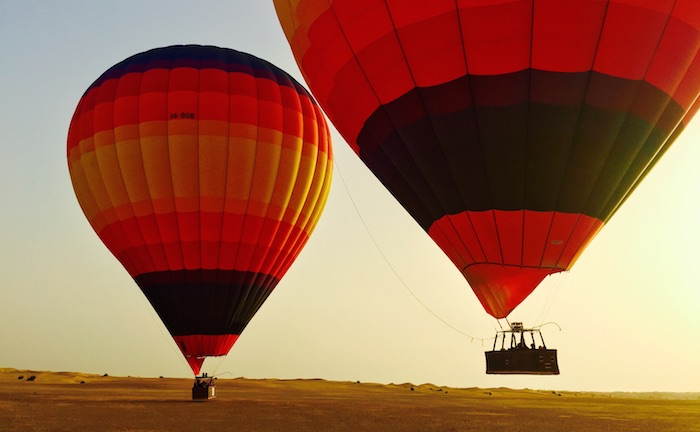 Surprisingly we did not feel cold while up there: the heat from the torch that blasts hot air into the balloon also manages to keep the people in the basket warm.
Dubai is at your feet – for one hour – approximately the duration of the flight. Although we expected it to be fairly bumpy, the touchdown was smooth. Overall the entire experience was memorable and the desert scenery was the perfect setting for the balloon tour. Albeit an early start, it really is a great way to begin the day.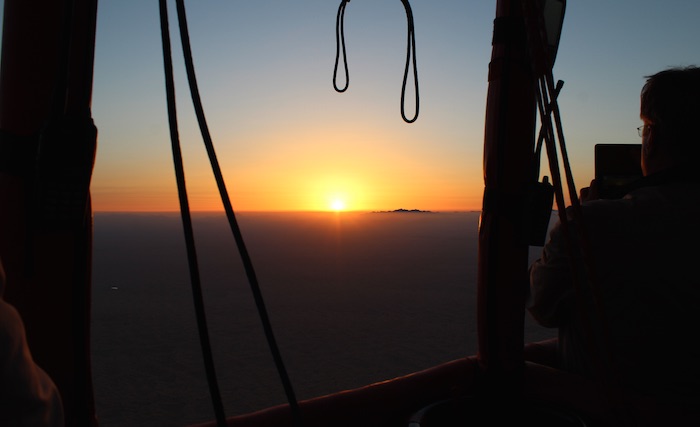 The hot air balloon ride over the Dubai desert is an excellent gift or something different that one should experience with a group of friends or with someone special if you want to celebrate an occasion.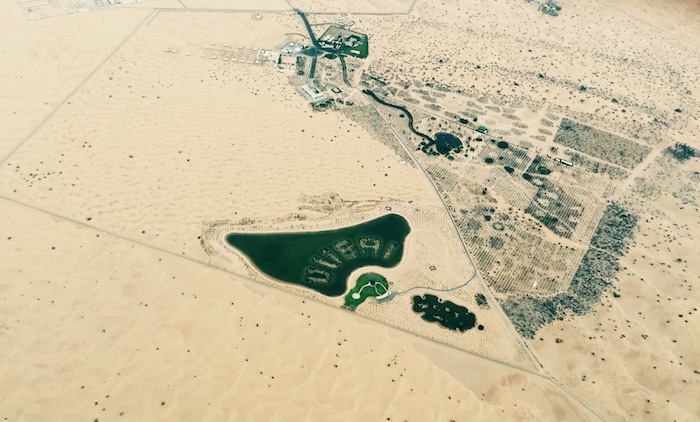 Balloon Adventures Emirates
Price is 950 AED for UAE residents – private balloon tours can also be organized. Hot Air Balloon rides are available until the 31st of May and from the 4th of September. Balloon Rides take place all 7 days per week. For more information visit www.ballooning.ae or call +971 4 285 4949
---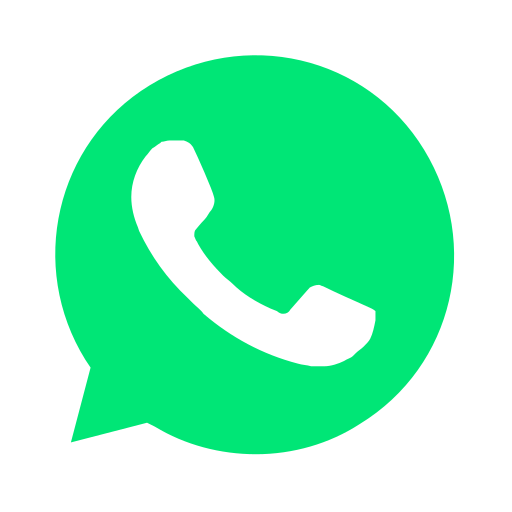 Join our WhatsApp group and receive curated news and offers in your WhatsApp Feed