A great variety of new programs, shows and workouts available on IGTV across the globe that are worth sharing.
Being confined at home has allowed us all to redefine the daily schedule from scratch. After a few weeks of being confined, some of us may feel we have spent and lost quite some time browsing social media, news, Facebook updates and still feel frustrated.
We have discovered that we can actually make the most of this confinement to learn and be active thanks to the IGTV channels on Instagram as we have come across new video formats (lasting up to an hour) with creative activities to watch and take part in. Unlike YouTube (which offers plenty of options too), we feel like IGTV is more real, chatty and casual-which is what most of us need right now, as it kind of breaks the isolation we suffer from at home.
While some will feel the urge to exercise daily (to feel more grounded, centered and limit shock on our weighing scale), others will discover  a passion to cook and try new recipes they would have never dared to prepare before.
We recently read that cooking has equivalent benefits as a meditation session as it allows your brain to focus on something positive and in the end you have something tasty to share at dinner time.
Enough chatting, let's share our finds.
If you feel like exercising…
@sar-white, a yoga teacher based in Dubai proposes on her IGTV channel a 30-minute yoga class to reconnect, unwind and release. Link to the IGTV channel
The CEO of @bodyism shares a full-body circuit to perform at home to stay strong and fit. All you need is a mat and the elastic band is a plus. Link to the IGTV channel
@goop offers different short workout sessions (10'or 20′) to try at home during isolation with guests such as Tracy Anderson. Link to the IGTV channel
@YogaOneUAE, an Abu Dhabi based yoga studio, published different workouts ranging from a FIT flow to stay fit and another one to stay active on @adfbma, the official account of Fatima Bint Mubarak Ladies Sports Academy, that empowers women by promoting sports and physical activities. Link to the IGTV videos
Cooking recipes for foodies with award-winning Chefs…
@ChefVineet, who runs different restaurants in Dubai and Abu Dhabi, since COVID-19 is sharing simple recipes such as masala noodles, green pea soup, green chutney, atta biscuits and many more. An absolute must watch if you love Indian cuisine. Link to the IGTV videos
@tomaikens, the UK Michelin starred Chef – and Chef behind the restaurants at Abu Dhabi Edition Hotel- proposes on his IGTV channel many detailed video recipes prepared from the comfort of his kitchen. We can't wait to try them all: aubergine parmigiana, Asian chicken broth, leftover veg curry, raspberry bake, chickpea salad with sweet corn fritters, …
We like the format with videos lasting almost an hour each; they are lively, feel real as you can hear young kids in the background while the Chef is preparing his recipes at home.
@Food52 released short videos with hands-on and useful recipes to try at home, such as what to do with ingredients about to go bad, and many other options including vegan recipes. Programs are short with different cooks on board on the channel.
Even Chef Andy from @hakkasandubai shared on the restaurant IGTV channel his signature dish called Wok-seared spotted bass with ginger soya sauce. Isn't it amazing?
@MassimoBottura is an irresistibly funny Italian Chef we discovered on Netflix a while ago, known as the three-Michelin starred chef at Osteria Francescana. He recently opened his first restaurant in Dubai "Torno Subito", located in W Dubai. During the quarantine, he started on his IGTV a show called Kitchen Quarantine (some videos in Italian only, others in Italian with translation in English) where he shares his passion for cooking with tips and recipes ranging from leftover lunches to ragu and more…
Hair tips, wellness advice during quarantine…
Ladies will all relate to this dilemma: how to best deal with our hair during confinement and how to limit the damage. We just found an IGTV session dedicated to this theme on @goop with Jean Godfrey-June, Beauty Director. Something most of us will want to watch, with practical tips about how to try to cut your hair at home, take care of colored hair and more.
Link to the IGTV video
@upcloseandhealthy, a nutritionist who runs a wellness and health website, shares very short and practical tips on her IGTV ranging from how to boost your immunity to how to store and make your vegetables and fruits last, how to boost your mood and more. Easy to understand, well explained, we highly recommend watching them all. Link to the IGTV channel
Stories for kids
Our Dubai-based friend Helen Farmer has released a short video series called Story Time! where she reads 10 or so books for young kids. You can either watch her live on @themothershipdxb or play the audible stories anytime via her IGTV channel from the comfort of your home. Something that can be useful to keep the little ones occupied while you need to deal with work or have some quiet time without little ones around.
Link to the IGTV videos
---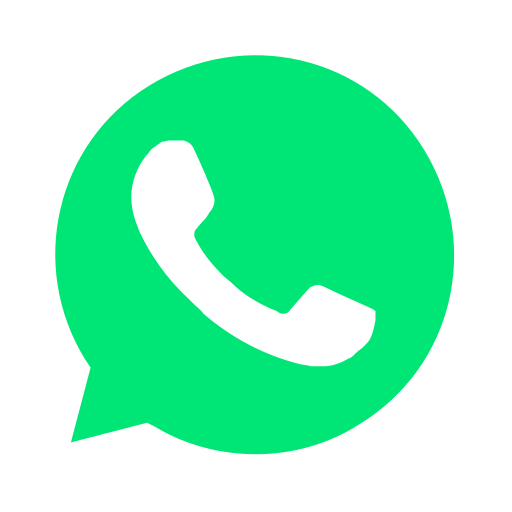 Join our WhatsApp group and receive curated news and offers in your WhatsApp Feed