Spend the weekend doing cultural and traditional activities around the Dubai Creek.
Living in Dubai and hardly ever explored Dubai Creek? Catch up right now.  If you think that you know Dubai just because you have been living here for a few years and are familiar with the Marina, Jumeirah, Downtown Dubai or then Mirdif, think twice because you will actually only know Dubai the day you explore the old city – remember the pearl divers and merchants stopping by the old harbour? The Creek side of Dubai is where the city grew from and has retained that old-world charm, as an area where you can walk on foot and really get a feel of that intimate neighbourhood-style life.
Check it out this weekend (oh, and do take a taxi as parking is a challenge there). We propose you take a walk with us as we discover Dubai Creek below:
Art in Dubai Creek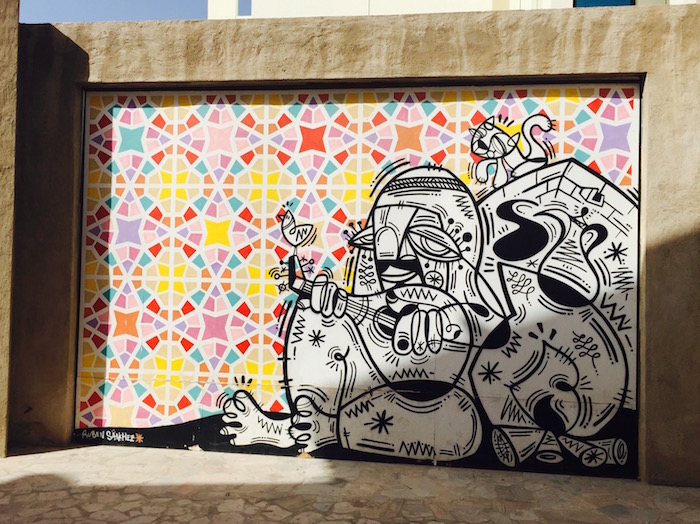 Start your adventures in Bastakiya, or what is now known as AL Fahidi Street.  Currently there is the ongoing Sikka Art Fair 2015 happening there that features the works of 50 UAE-based artists, representing 25 nations.  With site-specific work in different mediums including audio and video installations and a few musical performances.
Historic Tree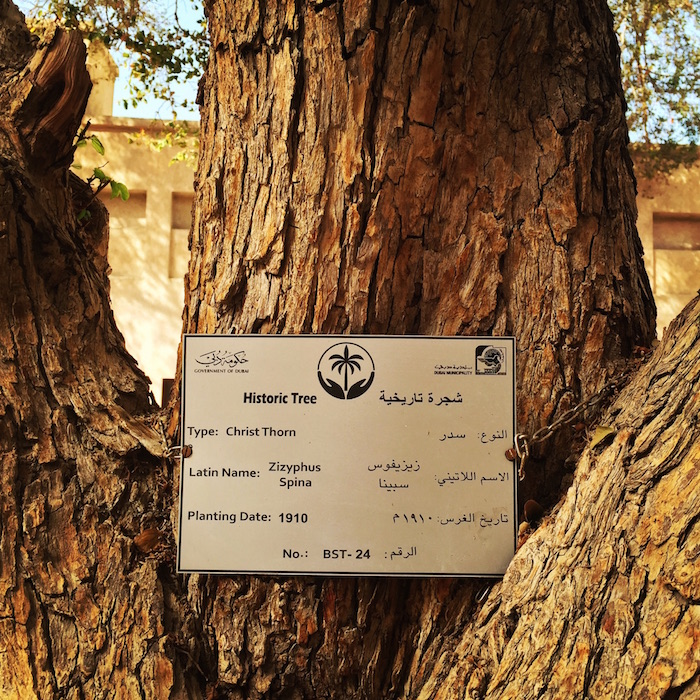 Did you know one of the oldest tree was planted right there in 1910 amongst the oldest heritage sites? Find it and take a photo!
XVA Courtyard & Shopping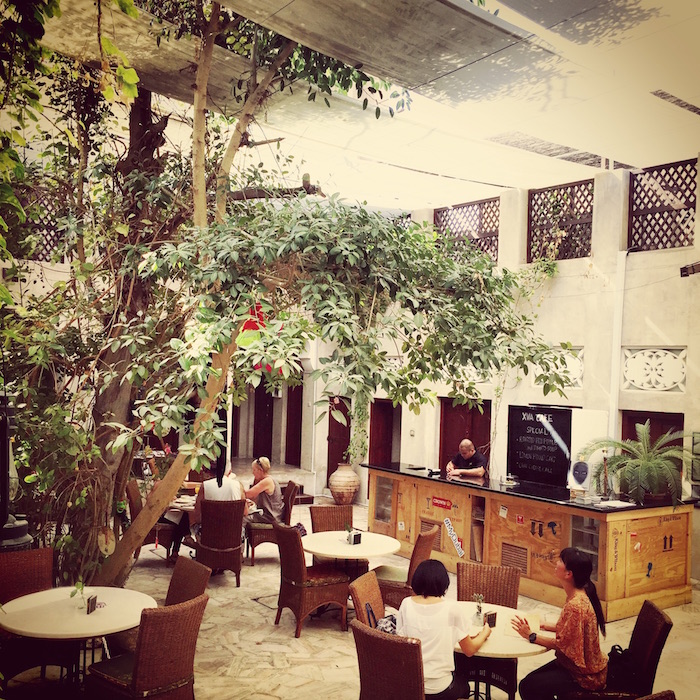 Before the massive hotel chains flooded Dubai, there were some "human sized" and charming hotels. XVA is one of the first of its type with just 13 unique rooms and an absolutely adorable courtyard where you can sit under the shade of the trees. Oh, and the Mint lemonade they serve is truly legendary.
A handicrafts and art shop are attached to the boutique hotel and worth a browse.  Also make sure you stop by the other souvenir shops that are dotted along the district-filled with local postcards, spices, art and other items that make the perfect 'Dubai gifts'.  For more details about XVA click here.
Dubai Museum
Outside Bastakiya also lies the Dubai Museum that lies in the Al Fahidi Fort, the oldest building in Dubai (built in built in 1787).
Meena Bazaar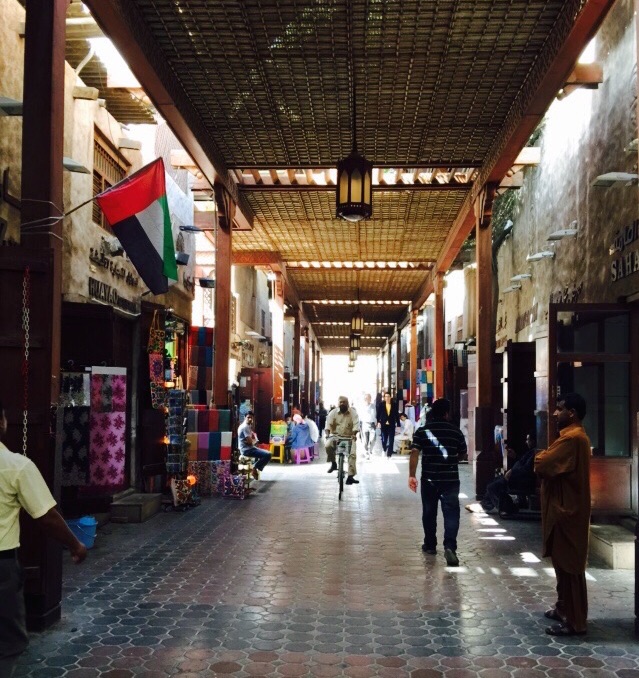 A few steps further down and you will be inside one of Dubai' s most popular shopping spots-Meena Bazaar.  A bustling market filled with Indian material and street food, there is lots of affordable shopping to be done here.
If you walk towards the Creek, you will enter another local Dubai Souk that has a plethora of shops filled with handicrafts, home decor, shawls and other items.
Abra Ride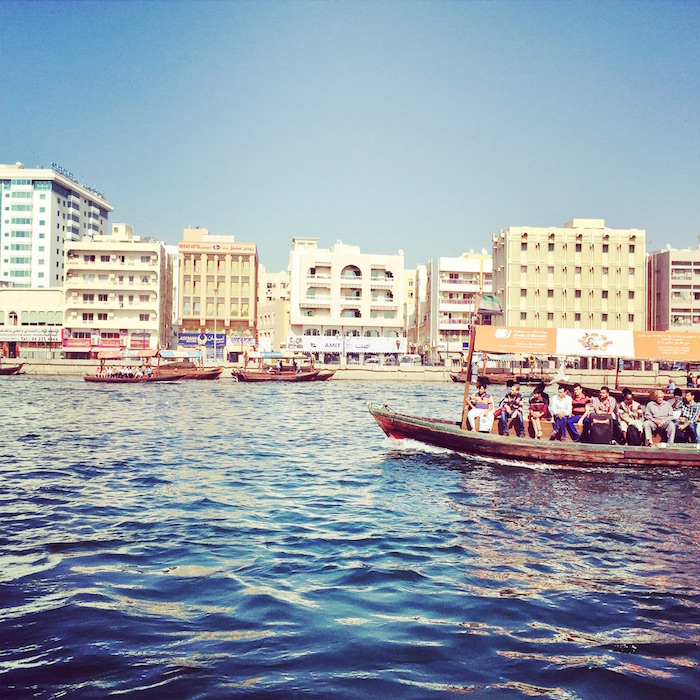 Once back on the Creek you can jump on the local Abra and take a ride across to perhaps the Spice Souk or then just a private tour of the Creek.  For more details click here.
Coffee & Courses By The Creek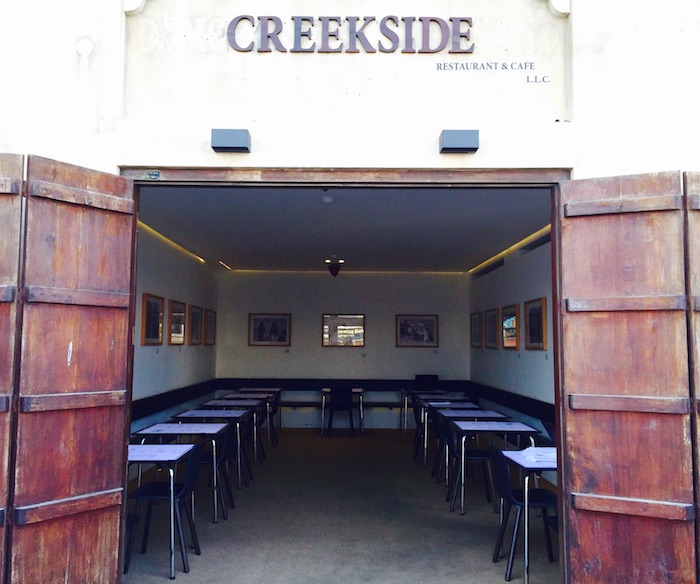 Directly located on the water, Creekside is a cultural space and cafe that offers more than just a robust cup of coffee.  A local community-driven initiative, they also offer regular courses for various different art and culture related subjects.  Definitely worth stopping by and just taking in the stunning view as Abras cross the Creek. Full story here.
---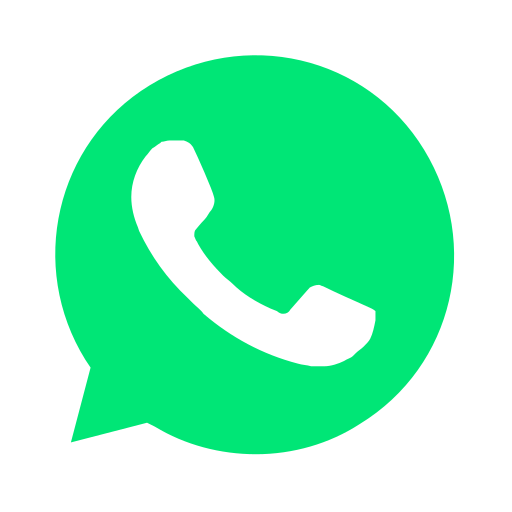 Join our WhatsApp group and receive curated news and offers in your WhatsApp Feed