This is an experience you will not forget!
Imagine a place where there are no boundaries, no rules, no masks or judgment and the only catch is you get to smash everything in sight, yell or cry, laugh or sing or simply sit in a safe sanctuary that allows you to just – let go. Welcome to The Smash Room, a place where you can smash all of life's frustrations.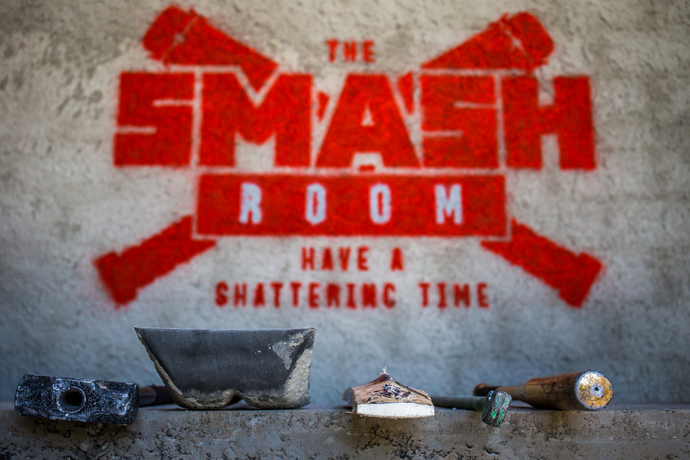 The Smash Room suggests that sometimes talking it out is just not enough. People need to physically express themselves and in a safe manner that is morally accepted. The concept is to bring your own box of junk or use the on site plates, glasses, vases and electronics, book a room and smash out your frustrations. All of the shattered junk gets recycled and you leave with a clear mind and instant relief.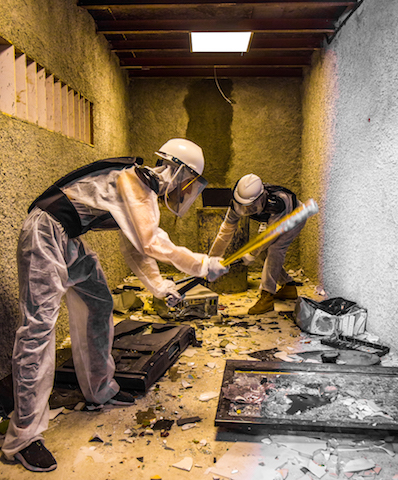 The Smash Room is a rebel's version of a spa day. It's the prescription you need just before you are about to explode. Instead of harming yourself or others, take control and get yourself to a place where you can release life's irritations. Life can hurt, objects can't. In a fast paced city, away from family for most of us and new increasing demanding lifestyle that we now live, The Smash Room comes as your rescue place. It's an alternative workout as well releasing all toxins that come from suppressed feelings.
Don't worry, safety first. Protective wear such as helmets with face guards, gloves, kneepads and chest protective gear will be given to customers. Before arrival you will be notified to wear closed toed shoes.
Let's get smashin' !
16 and over allowed to smash only
To Book
Tel:+97158-198 2323
Address
Umm Suquim Street, 
Al Quoz Industrial 4, Opposite Marina Homes, Next to Good Year
 Operating Timing
Weekdays 11am – 10pm
Weekends – 9am – 11pm
---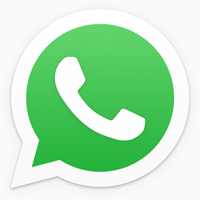 Join our WhatsApp group and receive curated news and offers in your WhatsApp Feed