This combination of cardio with the therapeutic properties of water, is a highly addictive workout in Dubai!
WHAT IS AQUASPIN™? 
If you are wanting to change up your fitness regime, then look no further than Aquaspin™  at Dubai Marina. This spinning in the water workout, uses stationary bicycles specially made to be submerged in water, where participants (partially submerged) can pedal using the resistance of the water to exercise.
There are three different programs to choose from and depending on your fitness level and overall stamina, you can pick from any of these classes.
These interactive group classes are the perfect way to burn calories while having fun!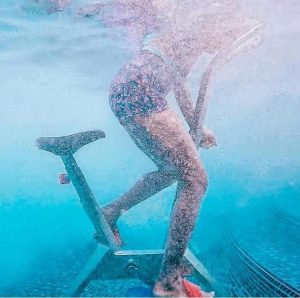 AQUA ENDURE
(50 min)
Designed for those looking for an endurance challenge, these classes are built on long intervals and high tempo music. Perfect if you are training for a fitness milestone like a run, trek, marathon or triathlon, we will have you working at an active pace the whole session!
AQUA SIGNATURE
(45 min)
High Intensity Interval Training session will get you sprinting for short periods followed by active recovery to make sure your heart rate goes up quickly and your body burns maximum calories during and after exercise. The perfect way to energise your day!
AQUA POWER
(50 min)
Ready to go aqua crazy? The aqua circuit training session combines cardiovascular intensity, combat training, and strength training, using the latest exercise equipment, including the bikes, resistance bands, and Aquastrength equipment. This class is designed to create a challenging, high-paced session that will tone you up before you can say 'phew'!
BENEFITS OF THIS WORKOUT
Aquaspin™'s sessions have been specially designed to be challenging yet fun cycling sessions. Each session is tailored to provide a full body workout, using various fitness techniques in order to get the most out of each minute.  The class incorporate a variety of positions to target specific parts of the legs, arms (and abs!), and a variety of speeds to promote strength and cardiovascular endurance.
The sessions are particularly designed to involve all participants, no matter your fitness level
BURN MORE CALORIES
Burn 3 times more calories than regular land based exercise. Average calorie burn per session at Aquaspin™ is 800cal! This is due to the constant resistance of the water, and the high intensity class programming.
NO MUSCLE SORENESS
That's right! Aquaspin™ induces a massage from the water, this aqua massage is the key to make sure that lactic acid does not build up in the muscle, and it is transported through the body. This helps not only make sure you don't feel sore the next day, but also ensures you can work at your maximum, throughout the session!
ZERO IMPACT
Aquaspin™ harness the inartistic buoyancy of the water, to provide a zero impact on your bones and joints. This is great as a preventative measure, and excellent to recover form injuries or arthritis, back ache, osteoporosis and  post-surgery.
FULL BODY WORKOUT
Aquaspin™ sessions are designed to give you a full body workout. unlike regular indoor cycling sessions, our sessions are designed to engage your upper body through resistance movements with your hands in the water, and through static exercises in the water, such as pushups.
AQUA RESISTANCE
You can't cheat! Aquaspin™'s bikes have a hydrodynamic designed pedal, which use a Full Progressive Resistance concept. This concept causes the hydrodynamic pedal to regulate progressively the resistance according to the speed of motion. Therefore, the fitter and stronger you are, the harder the water will make you work! The waters resistance can be 42 times greater than air, creating an environment for an intense workout, yet gentle on your joints..
IMPROVES CARDIO ENDURANCE (H20 HEART RATE)
Cardiovascular training enhances our ability to process oxygen to feed our muscles energy, our classes are designed to increase your body's ability to do just that!
The unique properties of water enable your heart to work more efficiently. The hydrostatic pressure of water pushes equally on all body surfaces and helps the heart circulate blood by aiding venous return (blood flow back to the heart), yet making the respiratory system work harder, therefore leading to stronger respiratory muscles.
KEEP COOL
Water reduces body heat 25x higher than air, which ensures that you keep a cool body temperature, even when giving your maximum.
You must bring along a swimsuit, a bottle of water, some sunscreen, a cap or even a rash guard if needed. No other equipment is required.
2nd Floor Intercontinental Dubai Marina,
Bay Central,
King Salman Bin AbdulAziz Al Saud Street
Phone: 0507 159 187
Email: info@aquaspin.ae
---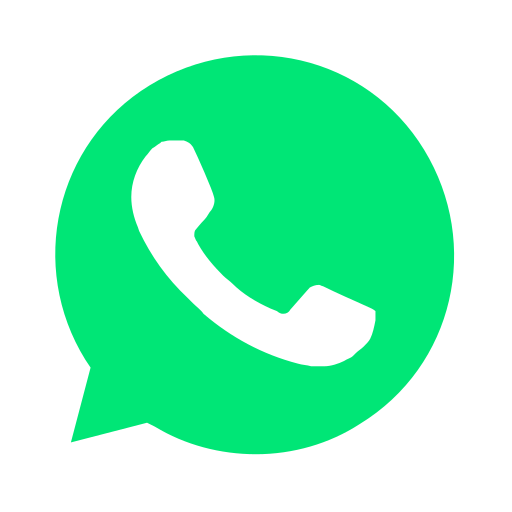 Join our WhatsApp group and receive curated news and offers in your WhatsApp Feed