Refuel, socialize and spot celebrities into the night, daily from 28th November till 1st December at Yas Marina
Are you looking for options to eat, party or just grab a drink to refuel during the F1 weekend race 2019?
Yas Marina has just unveiled all its options and there are plenty!
Check them out below…
---
AQUARIUM
A favourite amongst seafood-lovers, the elegant Aquarium welcomes revelers with a vibrant setting and unforgettable Race Brunch experience featuring live DJs, percussionists and dancers entertaining the crowd, with a succulent seafood array. The Race Brunch Package, starting from AED 499, has guests covered with a Race-Day Pass and tickets to the After-Race Concerts included for the ultimate day out.
Opening Times:
Thursday 28 November, 6pm until 4am
Friday 29 November – Sunday 1 December, 12pm until 4am
Brunch Times:
Thursday = 5pm to 8pm
Fri – Sun = 12pm to 4pm
Race Brunch Offer:
Regular: AED 499 including unlimited food and drinks Premium: AED 699 including unlimited food and drinks PLUS access to the After-Race Concert, Circuit Fan Zones, and Abu Dhabi Hill.
---
BASE
Dubai's homegrown super club, BASE, returns to Yas Marina presenting a daily line-up of top names in international music, featuring Tyga and Trey Songz with a surprise artist set to perform on Thursday, to be announced. Alongside the A-listers and social elite, Base promises the ultimate playground with exceptional entertainment, state-of-the-art sound and phenomenal production, whilst boasting stunning views over the marina, super yachts and race weekend action.
Location: Yas Marina, above Cipriani Yas Island
Opening Times:
Friday 29 November – Sunday 1 December, 11pm – late Line up: Friday 29th November – TBA
Saturday 30th November – Tyga, Sunday 1st December – Trey Songz
Reservations: +971 55 934 8261
---
BLACK TAP
All the way from New York City, the Black Tap brand has taken the UAE by storm since opening venues in Dubai and Abu Dhabi. Now an epic pop-up joins the lineup of licensed Yas Marina venues, taking over Boroughs for the race weekend. Flipping burgers, spinning shakes and pouring craft hops, whilst pumping out old-school hip- hop and pop tunes – Black Tap is the place to 'kick it' this F1TM
Opening Times: Thursday 28th November – Sunday 1st December, 3pm – 4am
Menu: À la carte Table
Policy: Walk-ins are welcome on first come basis
Reservations: +971 5 878 45 93 or marlon@blacktapauh.com
---
CASA DE CUBA
A Cuban cocktail bar like no other, with a Latin cocktail menu created by legendary Dinos Constantinides, with a chilled Latin vide. Back for the third year, Social Pit Lane will take over Casa de Cuba at Yas Marina with a four- hour all-inclusive brunch every day form Thursday November 28th to Sunday December 1st.
Expect lots of refreshing beverages and a selection of food as the party goes from 8pm – 11pm on Thursday and 1pm-4pm Friday to Sundy with two DJs, drummer & sax and Candypants promoter. The Social Pit Lane will then be open to the public after brunch until 3am across the weekend.
Opening Times:
Thursday 28 November, 8pm until 3am
Friday 29 November – Sunday 1 December, 12pm until 3am
Brunch Times: Thursday = 8pm to 11pm Fri – Sun = 1pm to 4pm
Brunch Menu: Serving up a mouth-watering menu of Latino tapas, handcrafted cocktails and beverages alongside the famous Candypants electric party atmosphere.
Thursday= AED 499 Friday – Sunday = AED 699 Premium brunch package available
Reservations: eat@casadecubaauh.com
---
CIPRIANI YAS ISLAND
Hold on to your seats for this one – offering culinary classics from Harry's Bar in Venice, Cipriani Yas Island promises to take you on a gastronomic journey like never before.
Celebrate the good life in an elegant setting on the fabulous terrace overlooking Yas Island's iconic landmarks while enjoying live DJ performances every night from 11pm onwards.
Opening Times: 28 November – 1 December, 12:00pm until 3:00am
Menu: Serving lunch and dinner a la carte
Reservations: Advance booking is highly recommended, call +971 2 65 75400 or email yasisland@cipriani.com
---
DIABLITO FOOD & MUSIC
This casual Spanish-themed restaurant with shaded outdoor veranda, large rooftop with panoramic marina views and a laid-back atmosphere is the perfect spot to sip on drinks while people watching. The Mediterranean- inspired menu includes fresh tapas, sensational pizzas, paellas, vegan food options and perfectly mixed beverages. During the day upbeat tunes will be played by DJ Tulini from South Africa. In the evening Diablitos's expansive rooftop will transform into a nightlife venue with live DJ spinning on tunes every night from 10pm.
Opening Times: Thursday 28th November – Sunday 1st December, 12noon until 4am
Menu: Brunch packages available on Friday and Saturday from 12pm until 4pm À la carte and bottle service all other times. Last food order is 2am.
Entertainment lineup: Thursday: Race weekend opening night party with DJ Kaboo and DJ Saif & Sound Friday: Dubai's largest Hip Hop and R&B night, Steezy takes over the rooftop at Diablitos Saturday: Boogie Box presents the Cocoon / Dynamic Music producer, DJ Raxon Sunday: Ma Nuit hosts the DJ Duo "Mix Feelings" and a very special guest to finish the weekend off with a bang
---
IRIS
With its idyllic location overlooking the Yas Marina Circuit, Iris is the ultimate destination for the pre and after-race hangout, featuring renowned sunset parties, evening drinks and DJ sets by some of the most renowned names in the industry. Your go-to spot for dining and entertainment. Your go-to spot for dining and entertainment.
Line Up: TBA
Opening Times: 28 November, 6pm – 3:30am – 29 November – 1 December, 12pm – 5am
Menu: À la carte
Reservations: Reservations required, price for tables starting from AED 5,000
For reservations: Please call: +971 55 1605 636
---
MR MIYAGI'S
Race Weekend Wok & Roll Brunch. Woking it's way to Yas Marina with the pho-nomenal Asian street food & unbeatable entertainment from Mr Miyagi's gang with karaoke, singers and dancers.
Opening Times: Thursday: 6pm to 5am Friday to Sunday : 12pm to 5am
Brunch Menu: 3 hours, 5 courses, unlimited drinks
Thursday: 8pm-11pm – AED 399 Friday: 1pm-4pm – AED 499 Saturday: 1pm-4pm – AED 499 Sunday: 1pm-4pm – AED 499
Reservations: eat@mrmiyagisauh.com
---
STARS 'N' BARS
Abu Dhabi's favourite sports bar Stars 'N' Bars brings all the action to its venue showcasing all the live entertainment from the track across its 70TV screens. American-style food and live performances from bands and DJs hitting the stage from 10pm until late are available daily.
Opening Times: 28 Nov – 01 Dec, 10:00am until 06:00am
Menu: Breakfast, lunch and dinner. Hair of the dog breakfast offerings available.
Table Policy: Walk ins only for regular guests. Reservations: Call +971 55 780 0086
Line up:
Everyday: Resident DJ Irma supplying the vibe all weekend plus competition giveaway to win a garage tour!
Friday: The Shakedown – live band
Saturday & Sunday : Yeah Yeah Nah! – live band
---
The Scene
Designed by UK celebrity Chef Simon Rimmer, the award-winning venue serves the best of British fare using innovative flavours. Since its launch in the capital last year, the gastropub brings diners together to enjoy delicious food and vibrant ambiance. For this year's race- week, the outlet will offer the a la carte menu, featuring proper British classics served in a kitsch & vibrant setting.
Opening Times: Thursday 28th November – Sunday 1st December, 10am – 4am
Menu: À la carte
---
ZAHR EL LAYMOUN
A true Authentic Lebanese restaurant and Yas Marina's newest offering
Debuting to the capital and located alongside the waterfront, the new authentic Lebanese restaurant will offer guests an option to dine indoors or outdoors whilst enjoying idyllic views overlooking the racetrack and the stunning marina. Diners will be welcomed with the warmest hospitality, served with classic flavours, from a special Race Weekend menu, coupled with live performances.
Line up: Singer & Oud live entertainment starting from 9:00 pm to 1:00 am
Booking Policy: Normal table for 2 = AED 2,800 minimum spend per table
Normal table for 4 = AED 5,600 minimum spend per table
VIP table for 2 = AED 3,600 minimum spend per table
VIP table for 4= AED 7,200 minimum spend per table
---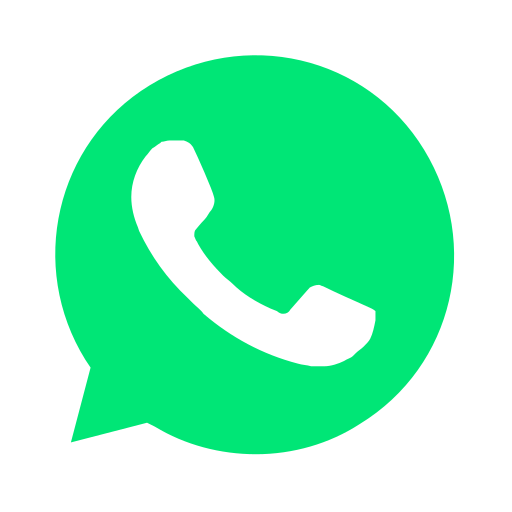 Join our WhatsApp group and receive curated news and offers in your WhatsApp Feed