Skiing in Kazakhstan should be on your bucket list.
Looking for a ski break with snow-sure alps? Dubai Confidential went to Shymbulak, Kazakhstan in Central Asia and is sharing the experience with its readers.
Many of us in Dubai are longing for a ski break during the winter season. There are many destinations not far from Dubai where you can enjoy snow and skiing. Kazakhstan is one of the destinations where UAE residents can easily go from Dubai for a short skiing trip without breaking the bank. The good news is that going to Kazakhstan does not require a visa for most nationalities (please check with their Embassy for details).
So, there you go, 4 hours away by plane from Dubai is Almaty, the largest city of Kazakhstan where you can land with Fly Dubai and it is only 45 min from Shymbulak, a popular ski resort.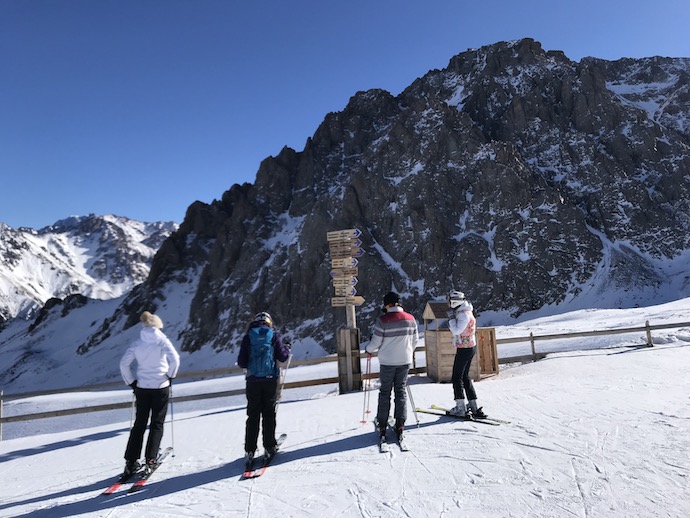 Why exactly did we pick this destination?  First the curiosity of discovering an ex-Soviet resort in a country that was not too touristy until recently and second because the snow coverage is quite reliable – Shymbulak (Mountain Spring in Kazakh) is covered in snow from December to April (the resort is between 2,260 and 3,163 m).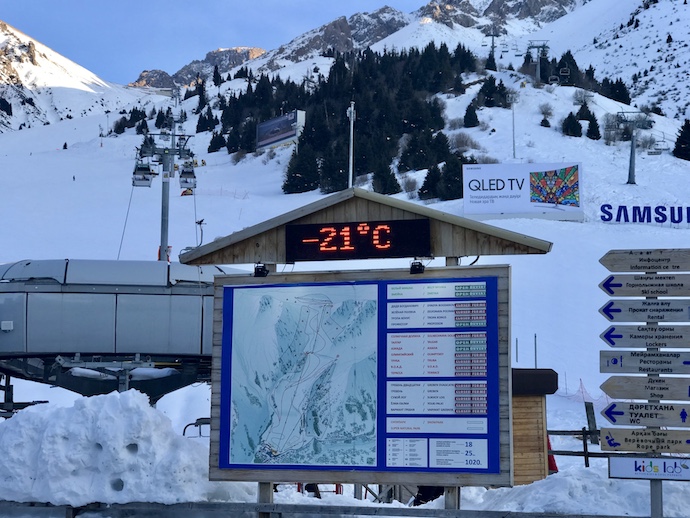 The weather albeit extremely cold when we went (-20 c during the day) was very sunny with optimal conditions for skiing. The skiable domain is not wide but there is a reasonable number of groomed runs and a few off-piste areas.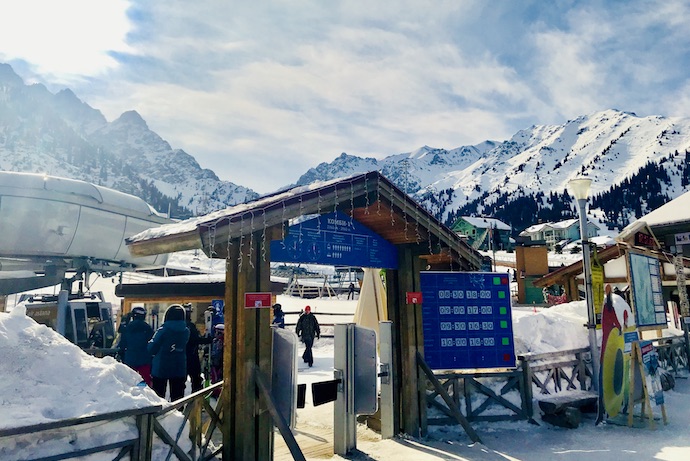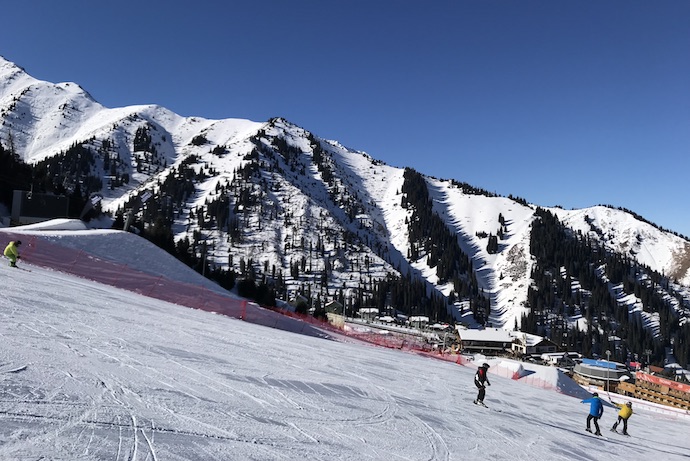 If you are an experienced skier you can be a bit bored so two days in the resort would be enough – it is a different story if you are a beginner as there is a ski school.  Other facilities include a snow park, jumps, slalom course. Oh, and for the fearless, three nights a week you can night skiing!
Ski rental is very affordable – a day rental is 5,000 KZT (the equivalent of 55 AED a day). The resort is small with its own spirit and charm and the only retail shops are for skiing equipment – quite surprising for the usual ski resort standard we are used to.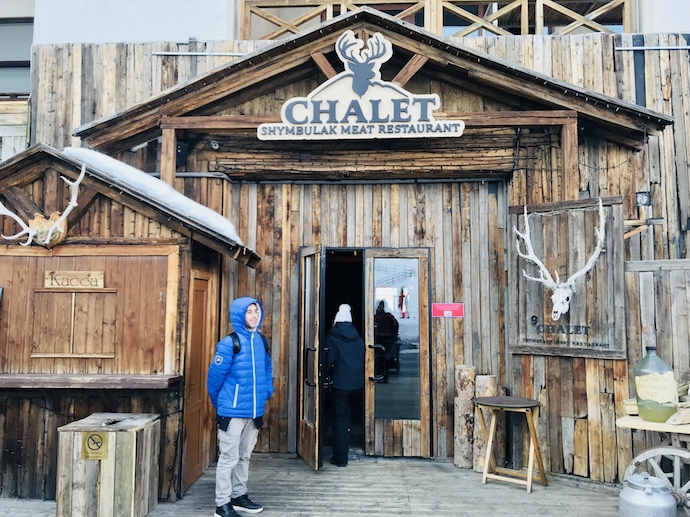 Don't expect hordes of people or restaurants.  Our favourite dining option was Le Chalet, a local Swiss chalet style restaurant with cosy interior including candles and dim lights – that offers an array of Kazakh specialties (beware that horse meat is one of their specialities!) but also international dishes.  Food there was very satisfying with affordable price compared to the European ski resorts.
The hotel we stayed in was right on the slopes so very convenient and overall our stay and skiing experience was wonderful and one that we would repeat again except that this time we will stay longer to explore Almaty and the surrounding areas of Shymbulak.
There are some UAE-based companies that do organise trips to Kazakhstan and other destinations. We went to Shymbulak through Trekkup. They organised our two-day trip inclusive of the flight, accommodation, breakfast and dinner for 2,500 AED.  Totally worth it and hassle-free for the travellers as English is not widely spoken so going through a travel organisation eased the entire process.
For more information email trekkupdocs@yahoo.com
For more info WhatsApp +971 55 60 48425
---
YOU MAY ALSO LIKE
---
---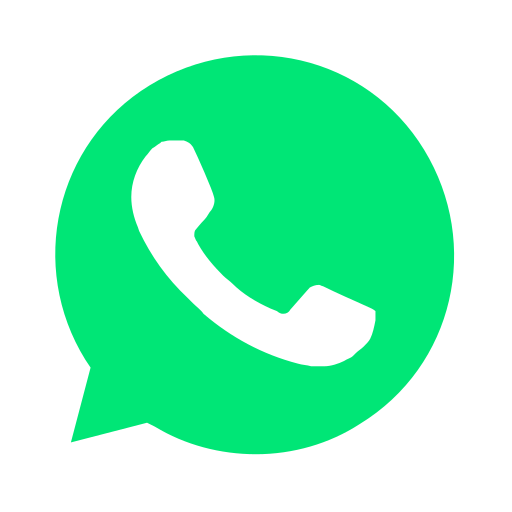 Join our WhatsApp group and receive curated news and offers in your WhatsApp Feed