We picked Abu Dhabi this year for a short Eid Stay. Check Why below!
For those who have decided to spend their Eid break in the UAE, we luckily have plans for you. Having scoured the Capital in depth these past months we have discovered some truly exciting and spots to visit.
Follow us in our tour as we have a perfect itinerary for you with a good balance between fun, shopping, relaxing options and of course a holiday vibe!
Looking for new shopping destinations?
Then head to the independant concept-store named Bits and Pieces. This is a go-to destination if you want to upgrade your home with exclusive and high-end home decor products as they all are carefully handpicked from unique brands and designers in the region and beyond.
From home fragrances to unique candles, stationery, table coffee books, no doubt you will fall for their selection. Our preferred corner is their tableware as they provide access to unique brands we haven't seen elsewhere in the country such as Raw, Tokyo Design Studio, a Japanese brand that we just adore and many more…
Fashionistas have to add House of Fraser on their shopping list. With two stores (one at World Trade Center Mall inside the city and the newly opened department store at Yas mall), we promise you a fun experience ahead of you. We just fell for the cosmectics corner at HOF Yas Mall featuring beloved brands such as Rahua, The Organic Pharmacy, Oribe, to name a few… and both stores carry unique designer fashion brands that we have not seen yet in Dubai.
If you are more into gadgets, fun accessories, then, add Virgin Yas Mall to your plans. The store displays a wide selection of products on two different stores and it is a unique concept store with many accessories for kids, fashion items for men and women with Quay sunglasses, wooden bow ties, onesies from One Piece, retro looking phones and so much more. There are also many quirky and fun kitchen accessories that you may not resist adding in your basket. If you wonder where your kid is while you browse the stalls, check the indoor slide and you have the answer.
Plan some fun activities in Abu Dhabi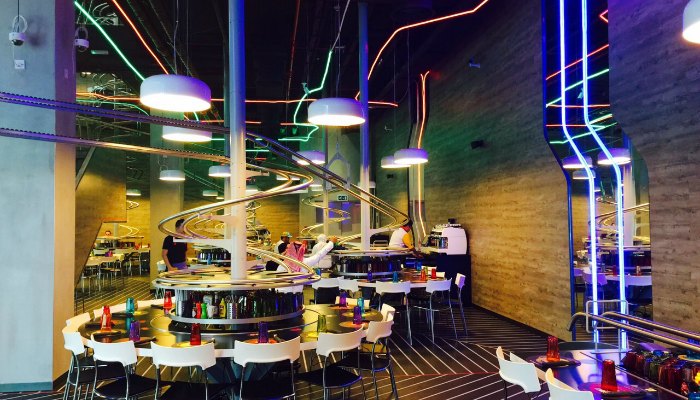 Walk a few steps away from Virgin and head to Rogo's the one and only rollercoaster restaurant in the UAE. If you have kids, this is a themed restaurant you have to take them to. Honestly, we didn't know what to expect before visiting but we promise that watching your food and drinks coming through loops and arriving totally in tact on your table is just crazy and a must-see.
Need to relax? Then book a seat for an unforgettable 4D movie with motion seats and effects like rain, lightning, wind, fog, scents or even bubbles! This new cinema located at Yas mall is a real attraction on its own so don't forget to book your ticket online to avoid any disappointment.
Where to stay this Eid in Abu Dhabi?
For your stay in the Capital, the St Regis Saadiyat Island is a resort-style hotel that gives an immediate holiday feel. With Manarat Al Saadiyat at less than ten minutes drive, add a cultural visit on your schedule as Louvre Abu Dhabi starts unveiling their latest acquisitions this summer in two mini exhibitions. Read more here.
Prefer a spot on the island? Then why not try Le Royal Meridien? We are big fans of the sleek and modern interior and the hotel lobby just makes us feel like we are inside a modern art gallery. If you are lazy one day and want to stay at the hotel and relax, just enjoy a tasty lunch at the fancy Market Kitchen, a spot that keeps us coming back for not just its culinary options but also its fine decor.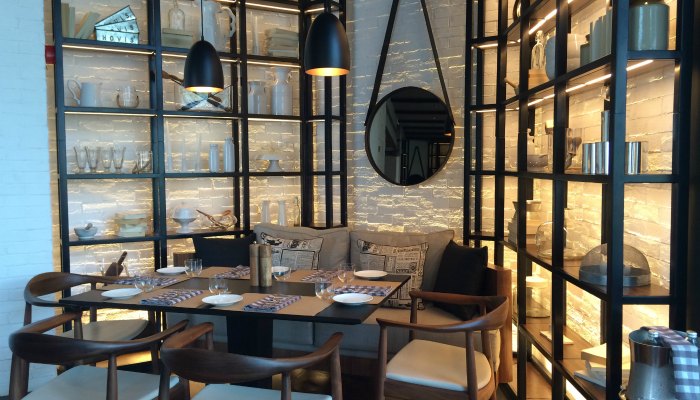 Highlight your Eid stay with these two essentials
Take a moment to discover Abu Dhabi Corniche and Abu Dhabi skyline from above. Our preferred spot is definitely The Deck located at the 74th floor inside Jumeirah at Etihad Towers to enjoy panoramic city views. Book an Afternoon High Tea there or just stop by for the view. Get all details here about the prices and how to book.
At last, Asia de Cuba is the spot not to be missed this summer. Opened less than a year ago, this new Asian-Cuban themed restaurant and lounge is located on the Corniche and overlooking the beach and the sea. This is our favourite for its vibe, decor and amazing food to share with surprising taste associations, many ceviche, tapas options, and great mocktails and cockteails to discover.
We wish you all Happy Eid Holidays !
---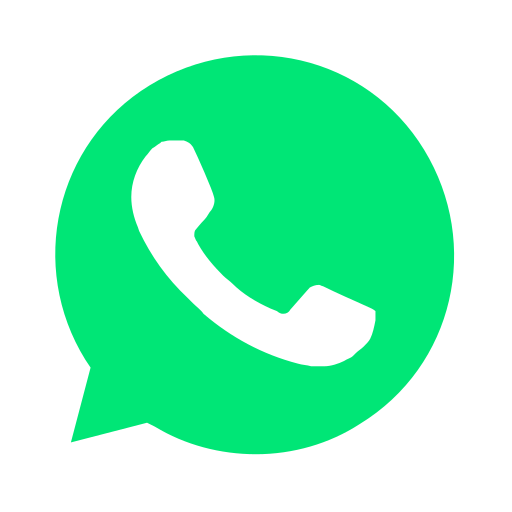 Join our WhatsApp group and receive curated news and offers in your WhatsApp Feed