One man's trash is another man's treasure!
Do you want to have clear out of your home or then looking for affordable items to buy? Dubai is now hosting its very own car boot sale and everyone is invited. Although you may have a Dubizzle, Shedd or even a Souq account, there is nothing better than heading over to a car boot sale to buy and sell.
The Car Boot Sale in Dubai offers an affordable and convenient market place for you to off load items you aren't using and find some fantastic bargains on items you may have been looking for.

What is the Car Boot Sale in Dubai?
It's just like a flea market with the added benefit that you're selling from the back of your car; you can load up with all your unwanted toys, clothes, books, etc. and drive them directly to the pitch that you'll be selling from.
Why you should participate in the Car Boot Sale
Keep costs down
Using your car to sell from means there's no need to hire tables, shade, etc.  Bring what you need with you. No hidden charges. We keep costs down and so do you!
No heavy lifting
You drive all your goods/equipment to the exact locations you'll be selling from. No need to work up a sweat getting them to your pitch.
Maximize your opportunity to sell
You will have a captive audience of visitors (and other sellers) who are looking for a good deal. Make the most of it!
Why visit the car boot sale?
The car boot sale is also great way to find bargains and hidden gems. If you come browse with your friends and family, you may all leave with full bags filled with everything from antiques to everyday items at great prices.
What you can expect?
​Traditional 'car booters' (sellers) selling their second-hand goods
Traders tables selling handmade crafts, toys, sweets etc.
Food and drink stands
ATM on site
Free entry and parking
A great day out meeting new people and hanging out with friends and family
The Car Boot Sale in Dubai will take place every Friday from 1pm-5pm at Global Village.
Follow signs for Parking A when you arrive at Global Village, Parking A is opposite the Global Village offices (the globe/dome)
Sheikh Mohammad Bin Zayed Road side
For details visit
All Photo Credit: Car Boot Sale Instagram Page
---
YOU MAY ALSO LIKE
---

---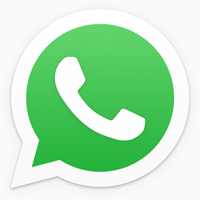 Join our WhatsApp group and receive curated news and offers in your WhatsApp Feed