Soul Art Centre is hosting a Blind Folded painting class in Dubai on Saturday, March 24th 2018 at 4:30-7:30 pm.
Have your ever tried Bling Folded Painting before?  If you are keen to bring out your artistic side then this may be a class worth attending.  Blind Folded Painting helps to let go off emotions through left handed, blindfolded, and experimental painting to music. By immersing yourself into an abstract painterly process you begin to create something from within you. By doing so you create a very unique and secretive visual, which is stunning in its complexity, without being explicit. That's your intuition laid out in front of you. This technique is completed in 3 phases, which will eventually help to unleash the learning on how to let go, how to free our self from emotions and indulge into a process of painting and immerse into a new world of colors, love, intuition and enlightenment.
Leave your worries behind…let your guard down and enjoy an evening of creative exploration…So much fun! you have to trust in yourself to experience a cool piece of painted art…blindfolded!
The facilitator of this adult painting class in Dubai is Sana Lodhi, whose interest in fine arts explored her to look at the spiritual side of art. With a diploma in Fine Arts, she started to concentrate on Art therapy as her final year project. She has used art to heal and bring harmony to people in dismay. Her techniques are unique and intriguing. Today she uses art to connect with oneself through soul healing and has developed Spiritual Art Workshops such as 'Release of emotions, Blind-folded' & "Chakra Art Consciousness".
The Blind Folded Painting class in Dubai will take place at Soul Art Center on Saturday, 24th March 2018 at 4:30 PM-7:30 PM and is priced at 300 AED Early Bird (Book online) up to 2 hours before the workshops 300 AED (Excluding Vat)
Over the counter payment will be 330 AED (Excluding Vat).
Booking is a must as we have limited slots only.
+9714-5517440 or +971-567574455 or email: info@soulartcenter.com
The Residences 1, Downtown Dubai
(Free underground parking available 3 minutes walking from Soul Art Center at Town Square Parking P2 use staircase number 9)
---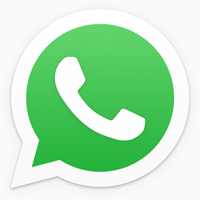 Join our WhatsApp group and receive curated news and offers in your WhatsApp Feed