A must-visit solo exhibition by Sudarshan Shetty.
Leila Heller Gallery is hosting a solo exhibition by Indian conceptual artist Sudarshan Shetty: 'A SONG, A STORY' AND 'THE EMPTY VESSEL'.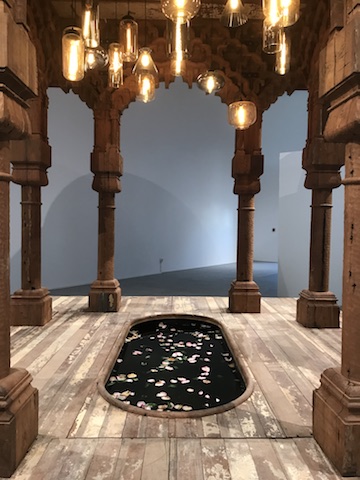 Born in 1961 in Mangalore, India, Sudarshan Shetty lives and works in Mumbai. Shetty initially trained as a painter, later turning to sculpture and installations which now account for all of his practice. A conceptual artist, he is renowned for his enigmatic and often mechanized sculptural installations. His hybrid constructions question the fusion of Indian and Western traditions as well as exploring domestic concerns and the notion of movement. His installations are developed around a rigorous grammar of materials, mechanical exposure and unlikely juxtapositions of things that may belong to culturally distinct spheres. Moreover, Shetty's object language eschews narrative as well as established symbolism.
This exhibition features two distinct bodies of work 'A Song, A Story', and 'The Empty Vessel' including 2 central installations, video pieces, and works of recycled teak wood and found ceramics.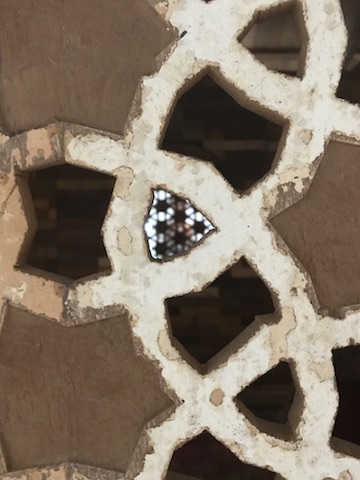 Large sculptural installations and multimedia works define Sudarshan Shetty's oeuvre, often employing assemblages of quotidian objects that suggest new possibilities of meaning and perception, through diverse approaches that have included sculptural and architectural elements.
'A Song, A Story' comprises a two-channel film anchored by two installations of hand-carved wood —an allegory for artistic expression and the need to tell the stories we carry within us. Ostensibly, the narrative is simple, drawn from a popular South-Indian folktale, narrated by a vocalist in Braj Bhāshā (a Western Hindustani language).
Within the artist's recent trajectory, bringing together music, cinema, performance and folklore, this project clarifies different ways of grappling with the knowledge and wisdom that he believes has been taken for granted in the context of contemporary art. It draws consistently on forms that lie outside a canonical art history to question the range of understandings of time and place.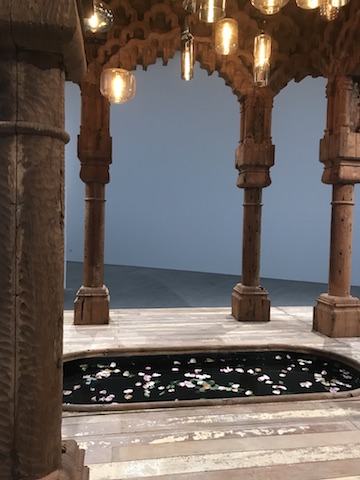 One of the most unique qualities about Shetty's structural process is the primacy of the material. His structures are built entirely out of wood collected from second-hand wood markets, integrating the unknown stories and histories that these pieces of wood carry – something that evolved into being at the core of the works. They are also newly designed structures that are purposefully built, entirely idiosyncratic as architectural works, in that no buildings like them exist anywhere else.
SUDARSHAN SHETTY: 'A SONG, A STORY' AND 'THE EMPTY VESSEL'
21 January – 12 March 2018
Leila Heller Gallery, Alserkal Avenue
Tel: +971 4 321 6942
Free and open to the public
Sat-Thurs: 10am-7pm
---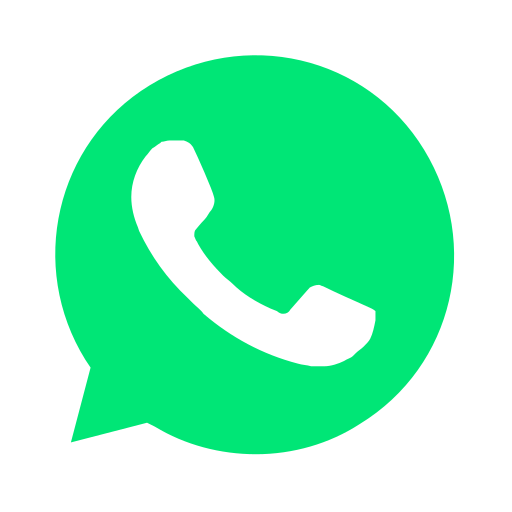 Join our WhatsApp group and receive curated news and offers in your WhatsApp Feed