Check out these educational and fun summer camps in Dubai.
Parents staying in Dubai this summer will be delighted to hear about all of the new seasonal camps for kids, many of which have brand new themes, activities and experiences.
There is no shortage of fun camps to choose from, so we thought we would save you some time and bring you up to speed on some options that stood out for us:
Summer of The Seuss:
Activities on offer at this camp range from music and movement to dress up and cooking – all of the fun things that children read about in their favorite Dr. Seuss books. Weekly programs will also teach kids about inventions and also help prepare them for school when the summer season comes to an end.
The camp is open to children aged 2-8 and will run from July 10 – August 25 at Bright Sparks in Al Barsha South. Cost is AED 875 per child per week for 8am – 1pm and AED 975 per week for 8am – 3pm. A 10% discount will apply for 4 week-packages and siblings.
For more info call Bright Sparks on 04 3477065 or visit: www.brightsparks.ae
Cascade Learning Center:
This is an ideal option if you are looking for a camp that balances fun with educational lessons. Math, English and practical learning skills are taught in a fun and engaging way. This camp seems to have someone for everyone as it also offers sports for kids with lots of energy and arts and crafts for the creative types.
Cascade Learning Center's summer camp will be offered at its JLT location from June 28 – August 27. Cost is AED 150 daily or AED 700 weekly (Sun – Thurs) per child. Kids ages 3 -11 years welcome.
For more info or bookings contact: 04 442 1831 or info@cascadelearning.ae
Art Joy at DUCTAC:
If your kids are really into arts, you may want to check out the Art Joy camp at DUCTAC (Mall of The Emirates). Throughout the program,, kids can explore different eras and styles of art, learn creative writing skills, discover abstract patterns and optical illusions. Children can also create their own versions of famous artworks, experiment with clay and have fun with origami, crafts and printmaking.
Each week has its own theme which will focus on developing kids' artistic skills and techniques.
The art camp is open to children ages 5-11 years, and will be held from June 25 to August 4 at cost of AED 200 per child per day, AED 1000 per week, or AED 1800 for a two-week package. A 20% discount applies for siblings. Limited spaces are available.
For more information contact info@ductac.org or visit http://www.ductac.org/art.php
Masterminds Summer Camp:
Masterminds is known for its educational programs and services, so it's only natural that it summer camp sticks to the same standards. What's really great about this camp is takes a targeted approach to learning for little ones (18 months to 4 years old) enabling them to benefit from the experience, build their skills and make the most out of their time.
Kids can opt for Arabic, English and French lessons, pick up and learn how to play a new instrument, and get introduced to the world of performing arts. Yoga and creative art activities are also offered, while kids develop social skills by working in groups.
Cost is AED 1,150 per child per week (Sun – Thurs) and the camp is open 8am to 1pm. Masterminds is located off of Jumeirah Beach Road near Burj Al Arab.
For more information contact Masterminds at info@masterminds.ae and 056 4430695, or visit www.masterminds.ae.
Cricket camp for kids:
The ICC Academy's junior camp at Dubai Sports City is set to kick off on July 3 and is a great option if your kids already play cricket and want to improve their performance. This camp is designed for older children (6- 12 years) and promises eight weeks of action-packed fun, coaching and games all taking place at its state-of-the-art fully air conditioned indoor complex.
Limited spaces are available.
For prices and other information, visit: http://www.iccacademy.net/ or contact: 04 4481355/info@iccacademy.net
Picture People's Camp for young photographers:
Considering just how tech-savvy kids are these days, why not get them hooked on a new hobby instead of the TV or iPad this summer? Picture People is offering a great summer camp for two age groups (3-5 years and 6-9 years). The program is really designed to introduce photography to kids in a fun and exciting way. What we like about this camp as that it's very flexible and it gives you the option to try it out, even for just one day or a few hours. Beyond photography classes, kids will spend time making their own frames.
Cost is AED 295 per child for one day (2 hours), AED 885 for 3 days and AED 1475 for 5 days. The camp will offer two weekly sessions at Wasl Vita (Al Wasl Road I Jumeirah 1) with the first taking place from June 26 to June 30. The second will be held July 3 to July 7.
For more information, contact: 04-343-4413, or info@picturepeople.ae
---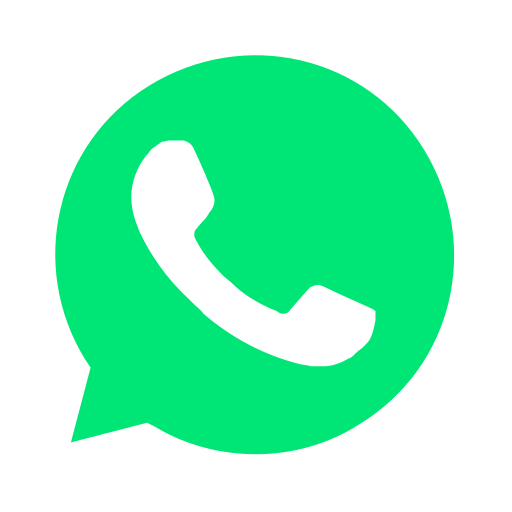 Join our WhatsApp group and receive curated news and offers in your WhatsApp Feed