INKED hosts TAWLET for Ramadan.
We are excited to hear that Tawlet Souk El Tayeb is back at INKED during this year's holy month of Ramadan. Tawlet is a "mom's kitchen and table" concept where cooks from different regions of Lebanon will be sharing dishes drawing from their own history, traditions, and hometown flavors.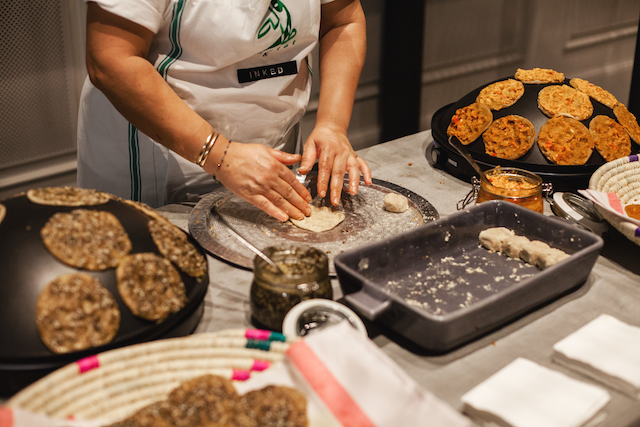 Tawlet, which means "table" in Arabic, was founded by Kamal Mouzawak who has been using food to bring people together for years; first with a local weekly producers-only farmer's market called Souk el Tayeb that launched in 2004, and later with Tawlet, which opened in 2009 in Beirut. Tawlet is both a celebration of food and traditions that unite communities and the culture of sustainable agriculture, as well as a social business where profit is generated to support farmers, cooks, and producers. It tells a story about Lebanon — of a land, of people, and of their roots and origins, through the one expression that travels through time and space: food.
The cooks of Tawlet, many of whom have cooked meals for their families in their villages for years, will be cooking and serving the food they prepared. The concept creates a special connection between the ones who make and the ones who enjoy because they have an opportunity to communicate.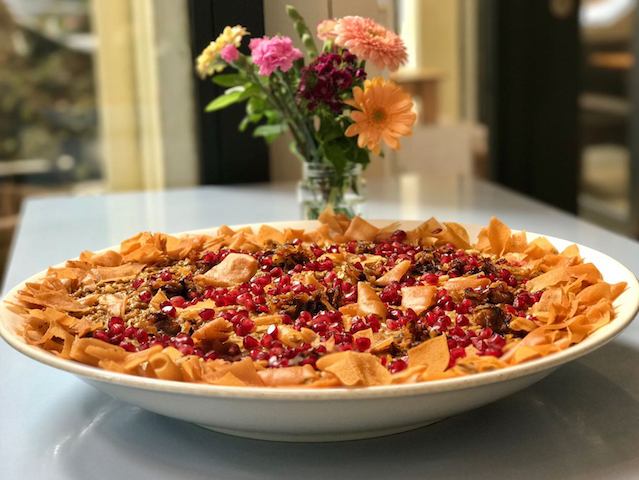 All freshly prepared in INKED's open kitchens, the Iftar and dinner menus are going to be changing every other day, through a culinary exploration of different regions of Lebanon from the South to the North.
A generous offering of authentic Lebanese favorites will be served in a buffet of mezze and tabkhats (home made stews) like 'Yakhnet koussa', 'kebbe nayeh', a 'saj' live station and a big selection of other dishes, raw meats, salads, soups and vegetarian plates as well as delicious desserts or 'helo arabe' such as laymounieh, meghli and more; an opportunity to experience tastes from every part of the varied country.
Details of Iftar by Tawlet
INKED in Al Serkal Avenue will be hosting TAWLET during RAMADAN 2018 from May 18th until the 24th.
There will be one Iftar seating starting at Maghrib time until 9pm, and one dinner seating from 9:30pm to 11:30pm. The experience is priced at AED 275 per person and features a generous offering of Lebanese home cooked favorites well as a variety of desserts and hot and cold beverages.
Bookings online on www.INKED.ae
---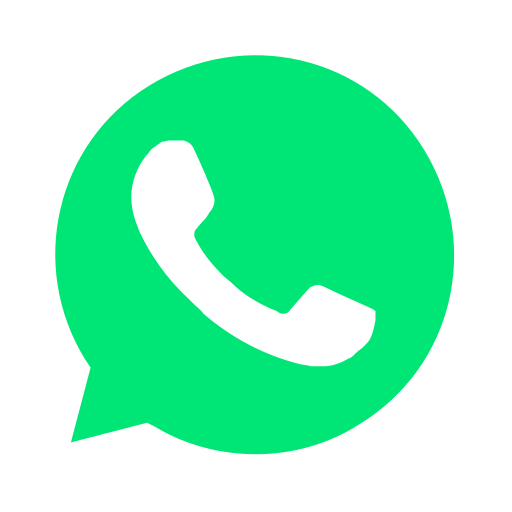 Join our WhatsApp group and receive curated news and offers in your WhatsApp Feed