Award-winning Singaporean chef Reif Othman has done it again!
If you love Japanese food then you must have tired or then definitely heard about Chef Reif Othman, the man behind one of Dubai's most popular homegrown restaurants, Reif Japanese Kushiyaki. He has now opened a cosy and minimalist Japanese soul food concept called Kushi by Reif at the gorgeous Depachika Food Hall. The all-day lunch and dinner menu boasts a variety of traditional street food items that you can tuck into followed by a selection of classic desserts with a twist.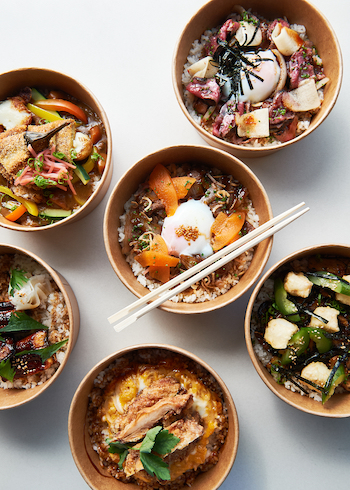 The friendly servers can guide you through the menu and make some very helpful suggestions-everything looks so tempting that we really needed their assistance to pick a few dishes. The menu is split into many different categories- Sandos, Ramen, Kushi, Gyoza, Fries and Desserts.
While scanning the menu our eyes first landed on the signature Reif Fries-deep fried Japanese tempura battered French fries that are served with gochujang mayo, garlic pepper dust and chives. Next time you are looking for a place that serves the best French fries in Dubai-this is where you need to go!
The legendary Wagyu Sandwich is a winning meal on its own and is made of fried wagyu beef cutlet coated with charcoaled panko and flamed wagyu sliced and served with honey mustard mayo and tonkatsu sauce.
They do an amazing take on the classic Singapore chilli crab in the form of a sandwich- deep fried soft-shell crab coated with tempura bateer, pickled cucumber, onsen tamago there is a chili crab sauce, coriander and fresh julienne red chili on the side. A messy affair but well worth the stains on our pristine white clothes.
Of course, we weren't going to leave without a comforting and wholesome bowl of the Miso Cod Ramen. Perfect to share for two, it is Japanese egg noodles served with barley miso broth, oven baked miso cod, sweet corn and bok choy. We slurped our way through and made sure we didn't leave anything behind.
For those in a rush the Beef Gyoza is a filling and robust option-angus beef dumpling with kizami wasabi and lightly seared raw angus beef.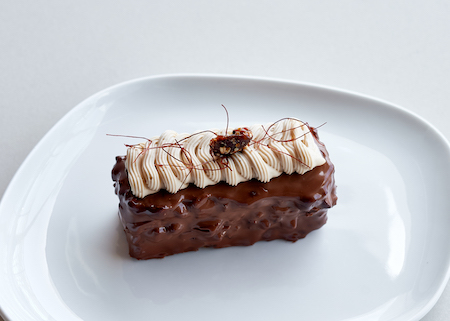 Kushi also has their very own dedicated dessert corner-remember the toilet roll cakes we saw circulate during lockdown? Well those are the brainchild of Chef Reif and still available for pre-order. We picked the decadent and worth every calorie Chocolate coffee fudge cake with chocolate mochi, chocolate chilli moursse, caramel pecan and chocolate ganache.
Kushi pays homage to Japanese street food with upscale ingredients and perfect presentation.
Kushi by Reif is located in Depachika Food Hall at Nakheel Mall, Palm Jumeirah.
---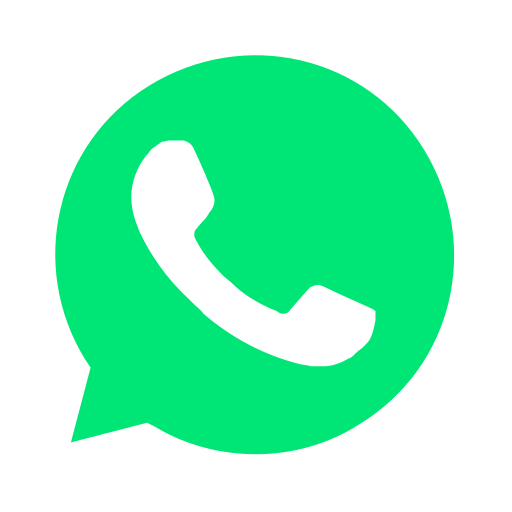 Join our WhatsApp group and receive curated news and offers in your WhatsApp Feed