Punjab Grill is located at Anantara Downtown Dubai.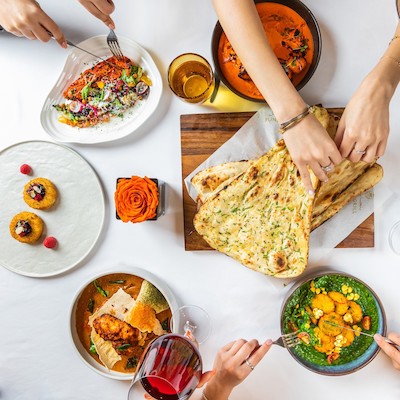 We get hit by Indian food cravings at least once every few weeks and to satisfy ourselves we have a long list of dependable places to pick from. This time however, we decided to finally head over to the much-talked about Punjab Grill at Anantara Downtown Dubai. This global restaurant has established a name for itself around the world for serving modern Indian cuisine from the North all the way down to the coastline.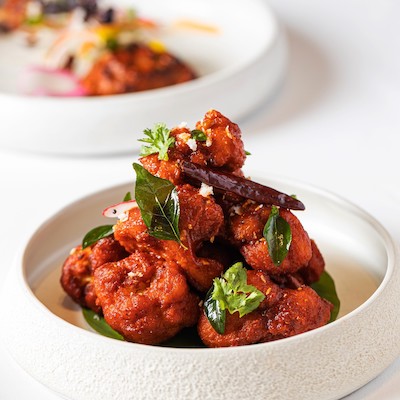 The formal setting with a portrait of a Maharaja and white tablecloths gives the place a very regal feel. There is an open kitchen which is fascinating to look at as the chefs expertly prepare their soulful curries and fluffy naans.
We decided to take the leap and go in straight for the seven-course, non-veg, tasting menu. Before we even made the decision our table was covered with a variety of traditional papadams and chutneys-everything from tamarind to melon were presented before us and we happily nibbled on them.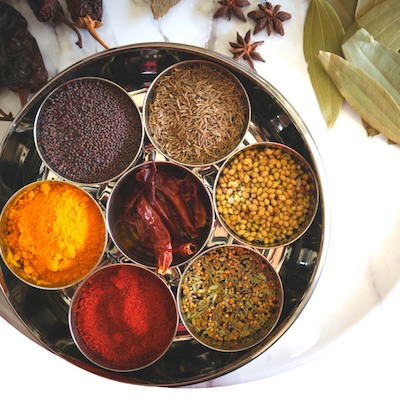 Before we knew it the dishes began to arrive. Our tastebuds were tantalized with the earthy flavors of black lentil and the spice-laden kebabs. We were treated to stuffed cheese parathas and crispy fried idli. The fiery red prawns and tender lamb kebabs were exquisite too. Other delights along the way included the Parsi Salli Chicken followed by the showstopper-green masala prawn pulao.
A complete explosion of flavors, colors and textures, we ate everything that was brought out to us. Once the savory part was done, we finally took a break and just enjoyed our chat about the food with the servers.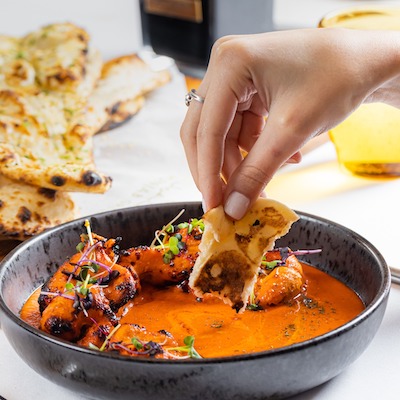 A little later, the desserts came as a trio and it was the paan ki rasmalai that blew our minds! A homemade concoction of the milky dough balls topped with a sweet betel leaf style topping this was the most unique Indian sweet treat we have ever had.
Choosing to go with the seven-course menu was always an ambitious endeavour but one that we don't regret! Punjab Grill really left an impression on us and we plan to stop by for their signature palak patta chaat and kaali daal for lunch later this week!
Punjab Grill is located at Ananatara Downtown Dubai. 
+971-50-194-1107
---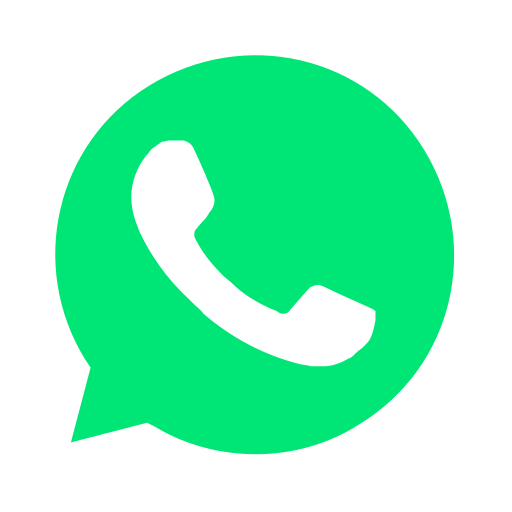 Join our WhatsApp group and receive curated news and offers in your WhatsApp Feed