Señor Pico is now open at West Beach on The Palm Jumeirah.
Señor Pico now open on Palm West Beach is Dubai's first restaurant to dish out Mexican- Californian cuisine. Rooted in rich Californian history and the delicious flavors from Mexico, Señor Pico serves fusion fare, signature cocktails, and an inviting casual atmosphere overlooking the beach and Dubai Marina skyline.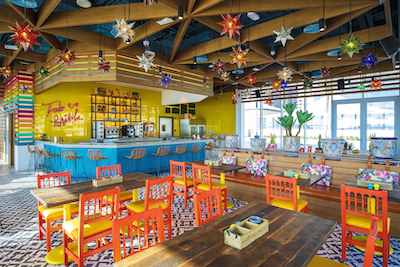 The vibrant and colorful interiors is cozy and inviting while the deck seating offers a casual beach vibe. The ingredients are imported from Jalisco and Michoacan states of Mexico.
The menu offers everything from torta sandwiches and tacos árabes to seasoned vertical rotisserie meats and crispy cheese quesadillas. Other signature dishes such as Lamb Pastor, succulent Lamb shoulder layered with onions marinated for 48 hours, Pico Chicken which is a stand-up marinated chicken with adobo, cumin, coriander lime juice, a few Señor Pico's secret ingredients and of course, the cheese crusted quesadilla which has a special cheese blend of Oaxaca, Monterey Jack, white cheddar and the restaurant's signature Cotija crust served with roasted poblano chile salsa on corn tortilla.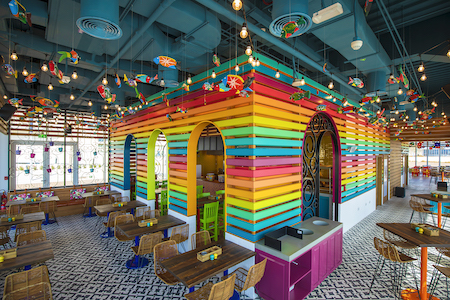 We started with an order of flavorful guacamole that we scooped up with homemade corn chips and doused with the variety of sauces on our table. For our mains we went for pico chicken, barbacoa beef and beef chorizo tacos. Served in threes, each had unique flavors and toppings. We were more than just full after the hearty mains.
Despite the fullness, we weren't ready to leave without trying the homemade churros. Light, crispy and perfectly cooked, quite frankly we didn't even need the chocolate sauce they came with as the sugar coating was enough.
This new spot has a laid-back atmosphere and is perfect to head over to right before sunset.
Señor Pico is located at West Beach on The Palm Jumeirah.
+97145 68 2502.
---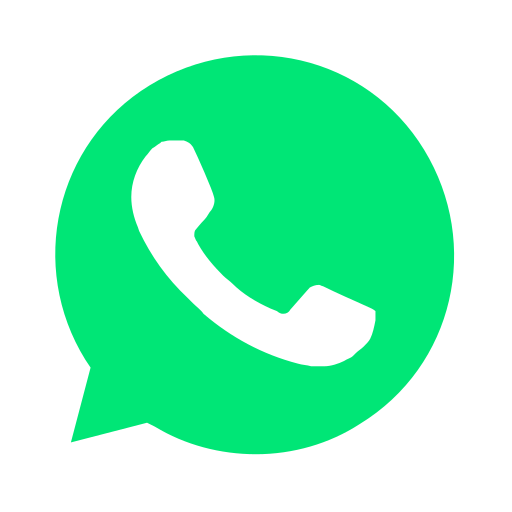 Join our WhatsApp group and receive curated news and offers in your WhatsApp Feed