Renowned luxury French hair care brand, Myriam•K Paris has opened a salon space at City Walk.
Everything about the Myriam K salon and retail space is dreamy. Even before you step inside, the vending machine by the main entrance, will make you stop in your tracks. A fun and playful concept, don't be fooled by the frivolity of it. This machine is packed with some of the brands most iconic hair products-from the award-winning masks to the vitamins and hair mists, you can get everything with just a few clicks.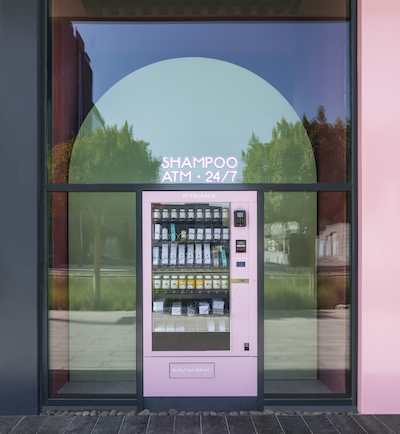 Inside just next to the reception is another retail haven, a concept store, which houses Myriam.K Paris products and Founder Myriam's NFT collection for purchase. The rest of the space is the renowned salon offering the brand's signature treatments and a cute cafe corner that will keep you hydrated with delicious healthy juices or then wake you up with their speciality coffees.
Decorated in pink and green elements and even a mirror with the perfect lighting for selfies, the space is cozy and inviting. Each hair station is wider than the average hair salon station width, giving clients more space and comfort while providing a sense of a private oasis. There are also private suites for those looking for some extra privacy. This salon offers exclusive and signature treatments by Myriam•K Paris, using the brand's complete range of products, based on personalized consultations with each client.
As customized treatments are a part of the brand's ethos, a dedicated area offers each client a tailored consultation based on data collected from a micro camera that reveals the quality of each client's hair, their hair type, and reveals the concerns faced by each client. The stylist will use this information to recommend the best treatments and products. I was lucky enough to have Myriam give me her time and explain the details of my hair and the care it needed. After checking the scalp I was surprised to hear that the treatment I needed was very different from what I have been using. Learning about your scalp and the care it needs is exactly why this salon is the place to go. The advanced technology they use is really a game-changer if you are serious about your hair.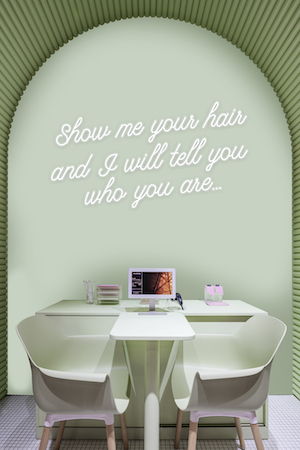 The shampoo was followed by a mask and a scalp treatment that was all left on for 15 minutes. Once the time was over, the hair was given a good rinse and then followed by a fabulous blow-dry.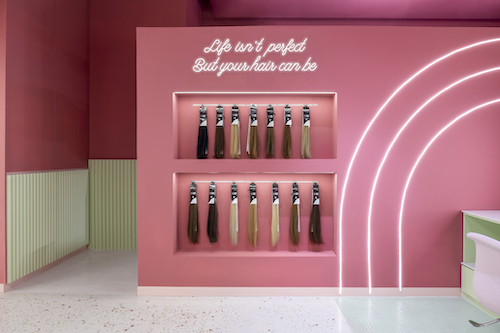 The salon is a ladies-only and provides additional grooming services such as threading, lash extensions, eyebrows, and manicures and pedicures, making it a safe haven for pampering and self-care.
Myriam•K Paris is located in Building 9, Citywalk Dubai.
All Photographs Credit: Anique Ahmed. (anique-ahmed.com)
---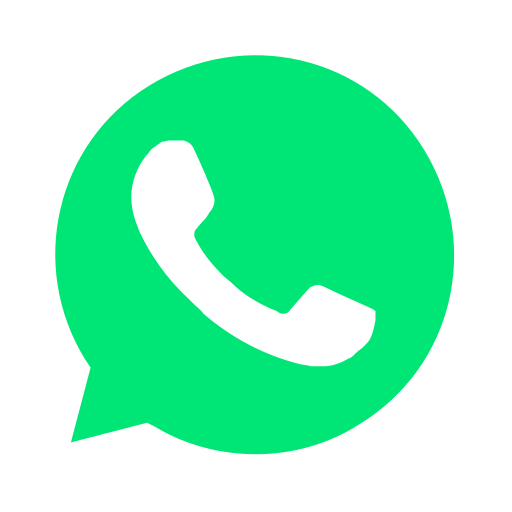 Join our WhatsApp group and receive curated news and offers in your WhatsApp Feed