Pincode is the latest Indian restaurant in Dubai by Chef Kunal Kapur.
Dubai Hills Mall is quickly becoming a dining destination with some wonderful new concepts opening their doors. One of the latest places to launch is Pincode by the popular Indian Chef Kunal Kapur. The elegant decor has a very colonial touch to it with the grand chandeliers and vintage photos on the walls.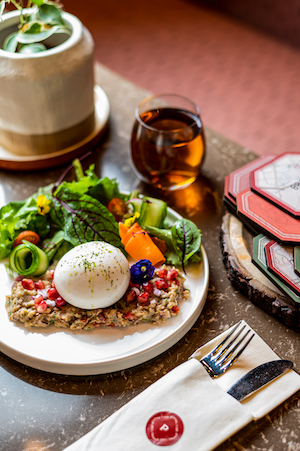 PINCODE is an Indian restaurant that takes its inspirations from the iconic foodie destinations in India best identified by their Pincodes. The collection of Pincodes of these exemplary food destinations, comes together to make a pan-Indian menu featuring dishes from the North to the coastal South of India.
The menu at Pincode offers creative chaats, crunchy salads, classic kebabs, fragrant Biryani and robust curries.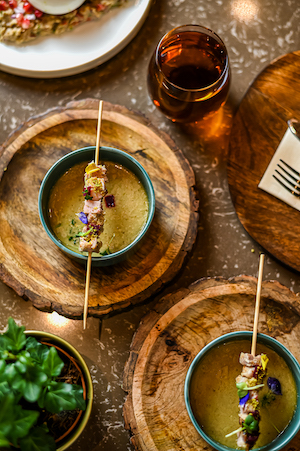 It is best to begin with the light popcorn soup served with a side of masala popcorn. The potato spiral chaat is a really great twist on the usual dish because of the tangy passionfruit chutney.  The yogurt kebabs are light and airy and a must-try. In the bbq the malai prawns are perfectly seasoned and are best paired with piping hot cheese garlic naan. Since we love missi roti we ordered that with the creamy spinach that was topped with burrata-an interesting combination that surprisingly worked well together. 
Chef Kunal has done a superb job in designing this menu which for him revives a childhood memory and takes him back in the time with its sheer flavors and distinctive taste.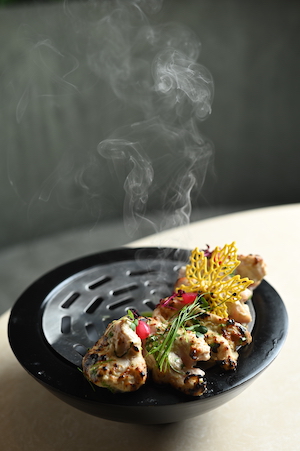 At Pincode come ready to eat because you will indulge in a multi-sensory feast of delicacies from the great subcontinent. From North to South and East to West, PINCODE pays homage to the diversity of Indian cuisine. 
---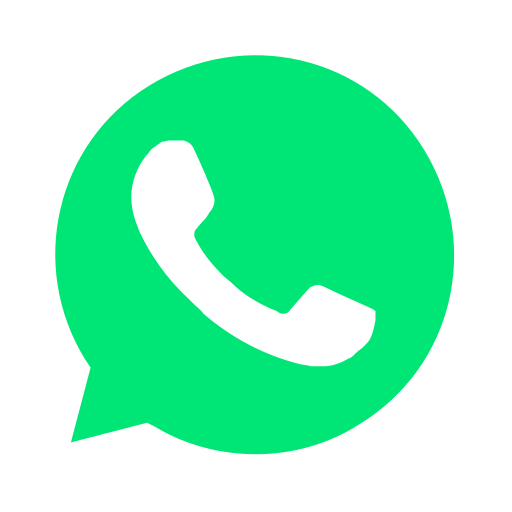 Join our WhatsApp group and receive curated news and offers in your WhatsApp Feed