A great spot to dine on Bluewater's Island.
Looking to head over to Bluewater's Island for a meal with friends and family? We recently headed over to Ketch Up, a trendy recently opened restaurant, located in the heart of this new development, that
has both indoor and outdoor seating including a terrace and cozy bar area.
There is a large variety of different dishes on the menu-from international classics served with a twist, that include both indulgent and healthy options.
In the starters we tried the cheddar cheese sticks and the mushroom hats. Both are indulgent but worth the calories.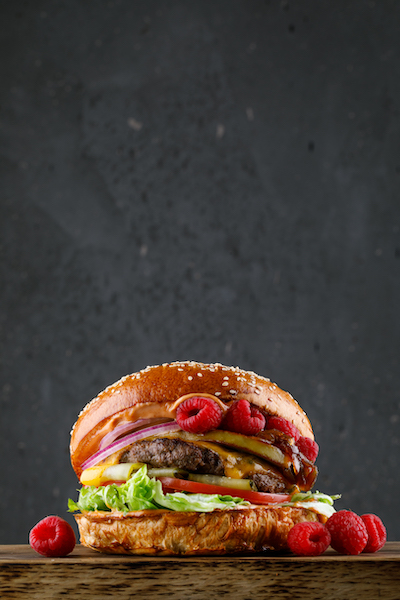 The burgers are definitely a highlight on the menu-with many different options including the one we tried which is a tender beef patty topped with foie gras and raspberries.
We were excited to see the Chicken Kiev filled with warm garlic butter on top of a creamy broccoli puree on the menu will go back for that next time. It takes a little longer than the other dishes to make-so keep that in mind if you want to try it out.
We were torn between the Wild Buckwheat Risotto with a light truffle sauce and Norwegian Salmon served on a bed of mashed potatoes and side of broccoli. In the end (after much deliberation), we picked the fish and were very satisfied. The portions of all the dishes are generous, so you can easily share the dishes.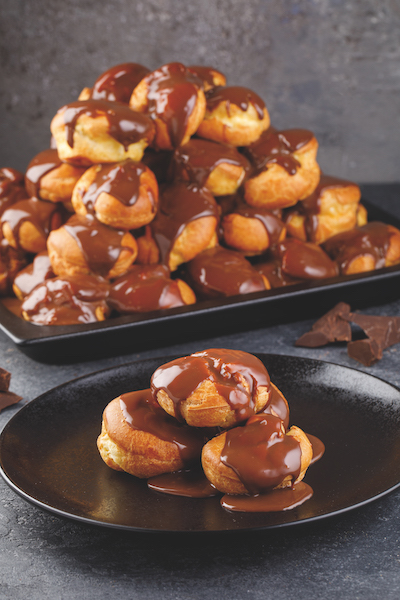 Those with a sweet tooth will enjoy the desserts-the profiteroles are a must try.
Ketch
Up is located on Bluewater's Island and is open for lunch, dinner, and late
-
night from 10am to 12am Saturday 
–
Tuesday 
and 
from 
10am to 1am Wednesday -Friday.
Tel: +971 04 399 
9404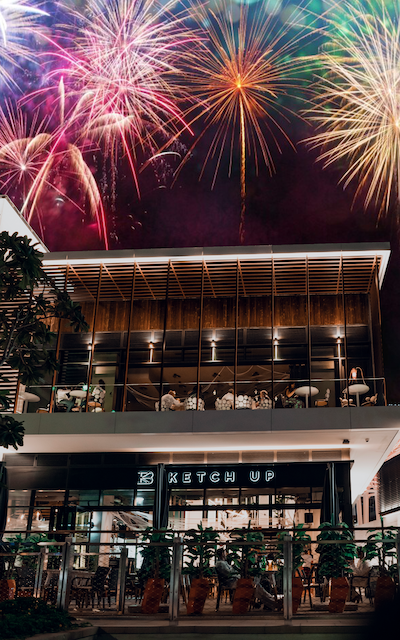 Head to Ketch Up to celebrate NYE
Diners will be treated to a VIP viewing of the JBR fireworks from Ketch Up, this New Year's Eve. A variety of set menus are available to be booked in advance and early bird rates will apply if confirmed before the 15 December. A live singer will entertain guests from the ground floor up to the bar, whilst they await the start of 2020.
350 AED – 5 Course Degustation Menu & * Non-Alcoholic Beverages
450 AED – 5 Course Degustation Menu & * Non-Alcoholic Beverages*Glass of Bubbly at Midnight for 1 Person
800 AED – 5 Course Degustation Menu & * Non-Alcoholic Beverages* 2 Glasses of Bubbly at midnight for 2 Person
---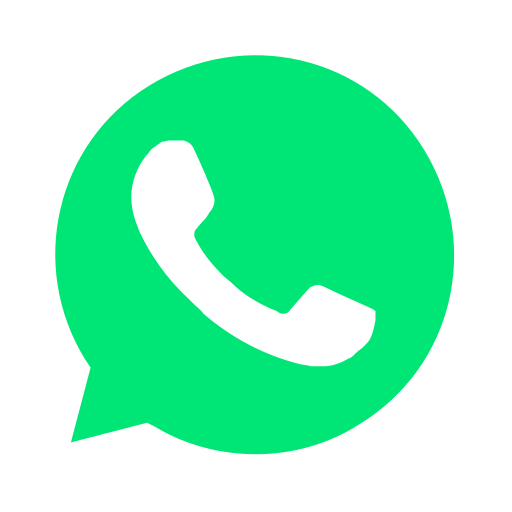 Join our WhatsApp group and receive curated news and offers in your WhatsApp Feed