Bastion is located on the 25th

 

floor of Jumeirah Beach Hotel.
Bastion offers an array of indulgent offers with refined tableside service and old-world tunes fused with contemporary flair.
If you have lived in Dubai for 10 years and longer then you must also have an attachment to Jumeirah Beach Hotel. We were overcome by a wave of nostalgia as we entered the hotel to try one of their fairly newer spots, Bastion. Located on the 25th floor and overlooking the Burj Al Arab and the Arabian Gulf, the modern brasserie and grill has an old-world charm about it.
Offering a quintessential European menu, we felt absolutely spoilt for choice and confused (in a good way) with what to pick. After much deliberation we started with the artichoke salad. An absolute feast on its own, the artichoke was filled with beans, shallots and green leaves. Once we were done with the salad we enjoyed tearing the artichoke and dipping it into the balsamic dressing.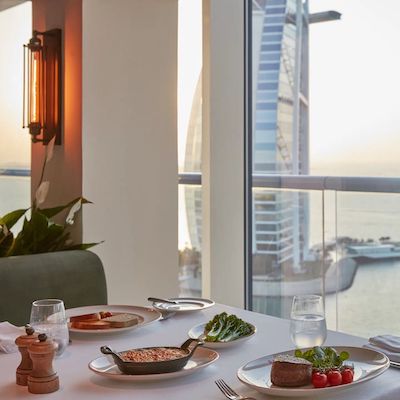 We couldn't resist the foie gras and it didn't disappoint. Served with a Bellini peach and melba toast, we may just return this week for more of it. The signature beef tartare was prepared at the table and topped with quail egg. We were immediately sold on this dish too.
In the mains we decided to try the New York tenderloin served with a side of green salad. We quickly inhaled the tender and juicy meat with the garlic mash.
This was a very heavy meal but that's only because we picked such dishes. Although we enjoyed every single item, we were just too full to try the desserts. So obviously, now we have another excuse to return soon!
Apart from offering the ala carte menu, Bastion also hosts various themed nights every week. These are as follows.
Moules and Frites Mondays | Start the week with two hours of unlimited Moules and Frites paired with Marius by Michel Chapoutier. Guests can choose from a variety of sauces to accompany their Fresh Black Mussels including Mariniere, Cream, Curry and Blue Cheese. | Every Monday from 6:00PM to 8:00PM and 8:30PM to 10:30PM | AED 240 per person
Soiree Vins Et Fromages | Taking place every first Thursday of the month, guests can experience the pleasure of indulging in the highest quality of cheese with a refined French taste and a collection of wine from one of the most iconic French wineries. In partnership with the renowned Les Freres Marchand and M.Chapoutier, cheese lovers can delight in free-flowing cheese, charcuterie, wine and live entertainment. | Every Thursday from 8:30PM to 10:30PM | AED 320 per person
Saturday Brunch | The stunning dining destination welcomes you every Saturday for its simple yet elegant brunch, perfectly paired with a fun-fuelled old-world tunes fused with contemporary flair, overlooking picturesque views. | Every Saturday from 1:00 PM – 4:00 PM | AED 390 per person inclusive of soft beverages, AED 490 per person inclusive of house beverages or AED 690 per person inclusive of champagne
Steak Sunday | Every Sunday guests are invited to feast on the finest Wagyu Oyster Blade. Accompanied by Frites and house salad, choose from a selection of sauce including Peppercorn, Blue Cheese, Bordelaise and Bearnaise. The hearty meal is perfectly paired with two glasses of Marius by Michel Chapoutier. | Every Sunday at 6:00PM and 8:30PM | AED 399 for two people
Taste of Bastion | Embodying old-school dining with modern flair, Chef Sebastien Torres draws from global culinary inspiration to offer the finest quality meats and seafood.  The menu displays 'haute cuisine' at its best, with highlights including the French Onion Soup, Beef Tartare, Beef Rossini and Baked Alaska. | Starting June 1st daily from 12:00PM | AED 350 per person
Lunch | For an idyllic afternoon, Bastion serves up a two-course and three-course menu for the perfect mid-day meal featuring Salmon Tartare, Steak Frites, Fillet de Daurade, Chocolate Fondant and a Lemon Meringue Tart. | Starting on May 16th – Available Sunday – Friday from 12:00PM – 3:00PM | Two course menu at AED 175 and Three course menu at AED 210
The little ones can also enjoy the kids' menu that features a selection of delicious dishes including Crispy Calamari, Bastion Burger, Mac & Cheese and Vegetable Mousseline Puree, and ending the meal with the mouth-wateringProfiteroles and Fruit Platter | Individually priced specials.
For more information and reservations, please visit www.jumeirah.com/Bastion.
---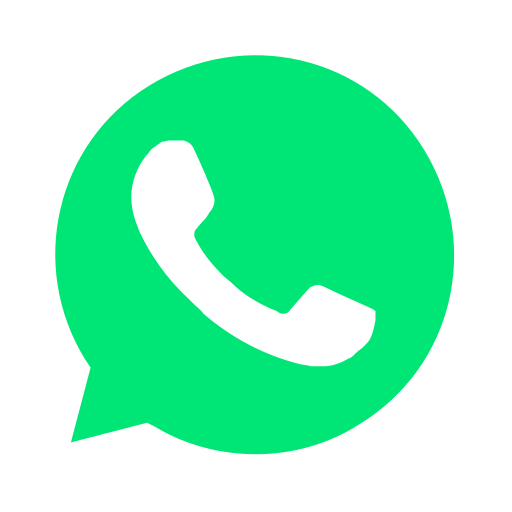 Join our WhatsApp group and receive curated news and offers in your WhatsApp Feed