From crop to cup speciality coffee at Mokha 1450.
When we heard about Mokha 1450, a place that prides itself in serving the finest coffee and regards its customers as connoisseurs we were one of the first in line to try it out.  Tucked away in Jumeirah, the cafe has been inspired straight from the heart of coffee, the ancient seaport of Mokha in Yemen.  The Arabic style decor is cozy and intimate and the communal seating is also reminiscent of the old times when groups gathered together and exchanged stories over coffee.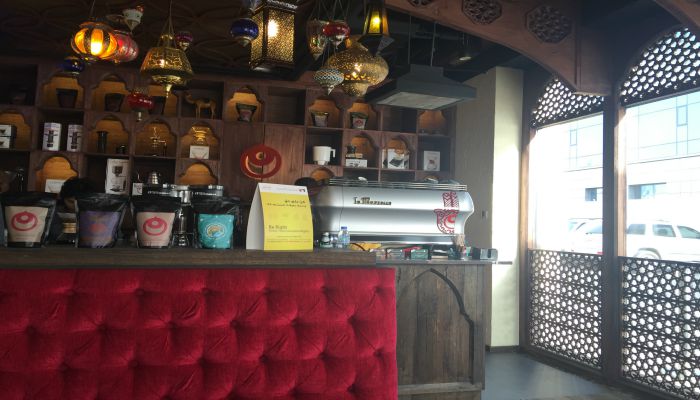 The menu is extensive and follows a step-by-step ordering process-you begin by choosing your coffee origin and next pick the brewing method.  The five distinct blends include Yemeni Sabri that is a natural processed Arabica blend grown in the mountains by a co-operative of 70 female farmers, Ethopian Amaro Gayo with aromatic spices from the Amaro Woreda region, Ethopian Geisha a very famous and rare blend with citrus notes, Kenyan Riabia from the fertile slopes of the Aberdare ranges and a slight zing in its flavour and lastly the Guatemalan Asobargi also grown by a collective of female farmers and exploding with berry flavours.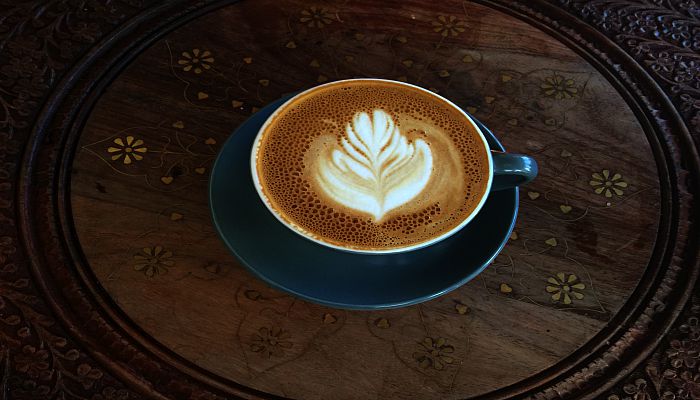 The brewing options include Syphon, Chemex, Gino Pour Over, Aeropresso and Cezve Ibrik.  If you are a coffee newbie, don't stress because each of the techniques is carefully explained on the menu and the staff has extensive knowledge and will happily help you pick a coffee that suits your taste.
Our hot cup was aromatic, strong and tasty exactly how we like it.  We also tried the Mokha Latte (25 AED) that was a served with a cold brew single shot and milk on ice topped with a dark chocolate syrup-ideal for a hot summer day.
Mokha 1450 is not only committed to bringing rare and fine coffee beans sourced straight from the growers but also making sure it is made in the way that enhances the flavour to the maximum.  This is a delightful coffee spot that is definitely worth a visit.
Mokha 1450
Aswaq
Al Wasl Road 
---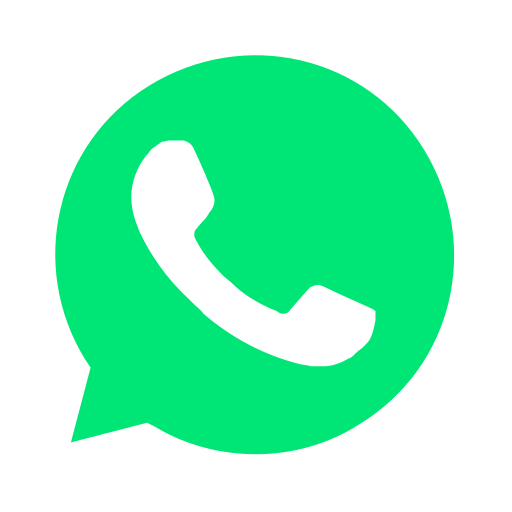 Join our WhatsApp group and receive curated news and offers in your WhatsApp Feed