Alif Cafe by Farm2table offers local farm produce fused into dishes from the Silk Road.
Born from passion for local produce and founded by Jessica Queitsch, Alif Cafe by Farm2Table is a family dining concept located at Expo 2020 that we were recently invited to try.
Bringing local artisanal farmers to the forefront of the Mobility Pavilion by providing homegrown organic food directly from heritage farms, the food is made with love and passion. Being in the Mobility Pavilion, the concept is to trace the footsteps of ancient travellers like Ibn Battuta and discover all the spices and flavours from east to west.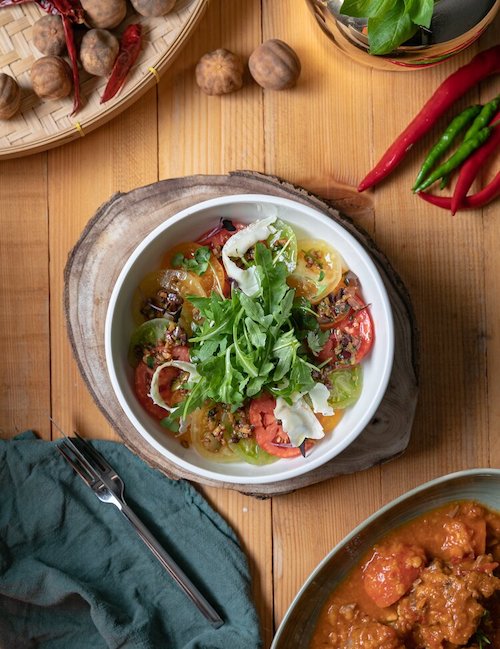 The menu is a mix of dishes from across Asia-from summer rolls to Persian oven baked eggplant and camel sliders to vegetable korma. We started with the Turkish tomato carpaccio-thinly sliced heirloom tomatoes, topped with crushed olives and shaved goats cheese the dish was light and flavorful. The addition of the rosemary oil gave it a nice aroma and kick.
In the mains we tried the grilled chicken topped with yogurt and honey sauce and presented on a bed of Rocca with pomegranate. Paired with a side of Uzbeki rice this combination was not only hearty but really filling. We absolutely adored it.
The dukkah crusted prawns with mushroom orzo risotto came highly recommended and for good reason. This dish is a must-try as the flavors are so unexpected yet they work so well together.
Alif Cafe by Farm2table will be continuing its journey along the Silk Road with new destinations each month being showcased through Chefs tables hosted by Jessica. Explore the cuisines of India, Pakistan, Petra, Jordan and Italy and travel the ancient trade route with Alif Cafe.
Chef Jessica Queitsch is the one curating the menu and bringing together ingredients and flavors we never imagined could be used in one recipe. When it comes to cuisine Jessica draws inspiration from her travels, allowing all she has come across to culminate into unique and wholesome dishes, once cooked in high end kitchens across the world and now brought to life by the crackling light of a desert campsite fire.
Jessica is currently collaborating with farms in the UAE as she is passionate about agriculture and sustainability in the modern world. She wants to showcase the incredible range of produce that is grown in the areas and she intends to be the bridge between artisanal farms and the community at large.
This is how Farm2Table came to be, Jessica infuses her knowledge of international haute cuisine into the local sphere, inspiring a brighter, more sustainable future for people in the UAE.
Alif Cafe by farm2table is located at Mobility Pavilion Expo 2020.
---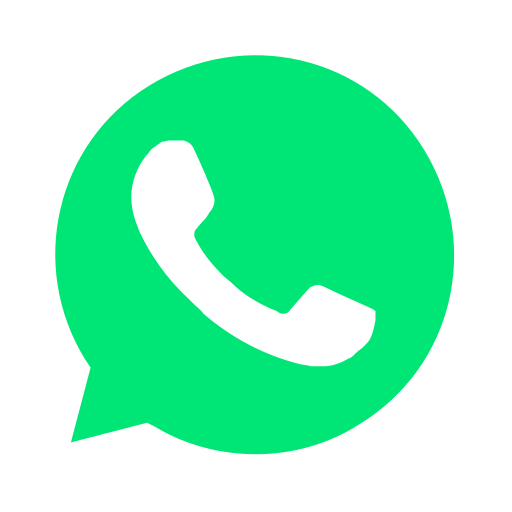 Join our WhatsApp group and receive curated news and offers in your WhatsApp Feed