Enjoy an array of nourishing meals and wholesome treats.
A wellness studio and vegan cafe housed inside what might look like an ordinary villa, will surprise you as you follow the path towards the back and into the secret garden. Soft soulful melodies fill the air and the garden is nothing like we have seen here before-an eclectic mix of furniture that includes everything from rattan stools to a communal wood table, there is plenty of places to get comfortable.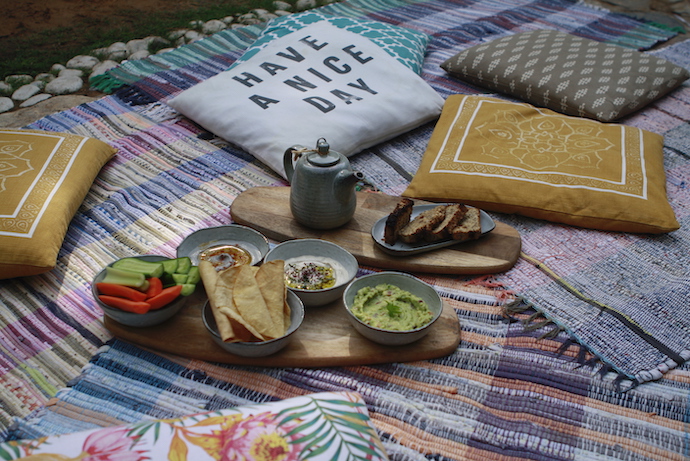 There is also a really cozy indoor seating with plenty of natural lighting, an entire shelf of books to read and lots of seating to relax on. The menu of food and drinks is filled with tempting healthy items that sound very hard to resist.
We started with a trio of dips that included guacamole, black hummus and cashew tzatziki served with veggie sticks and corn tortillas. The flavors were refreshing and this appetizer was filling enough to be eaten on its own. The side of oven roasted potatoes added were perfectly crunchy on the outside and soft on the inside-exactly how we like them. They came with their own cashew tartar sauce but we mixed it all up with the other nibbles and were honestly quite full.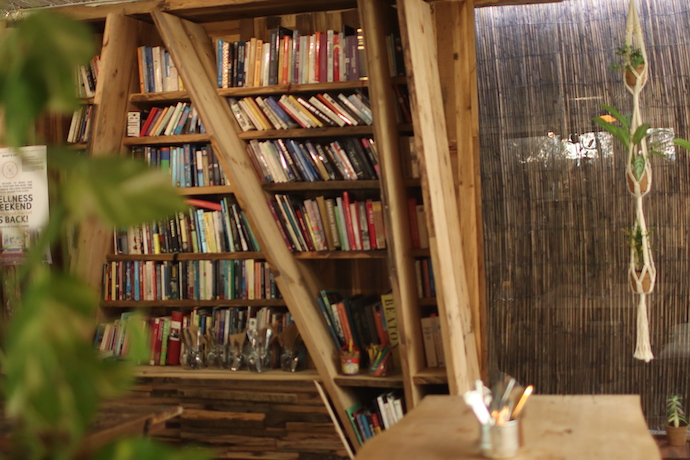 The eggless omelette is an absolute must-try on the menu! Made with chickpea flour and filled with avocado, mushrooms and sun-dried tomatoes, its not only filling but also extremely tasty.
Our meal went well with the healthy juices-there is everything from a simple celery juice to immune boosters to keep you feeling healthy and fighting fit. If you are on the lookout for kombucha, then they have a selection of homemade flavors. We tried the Seva special which was made using secret ingredients that only the owner knows the recipe too!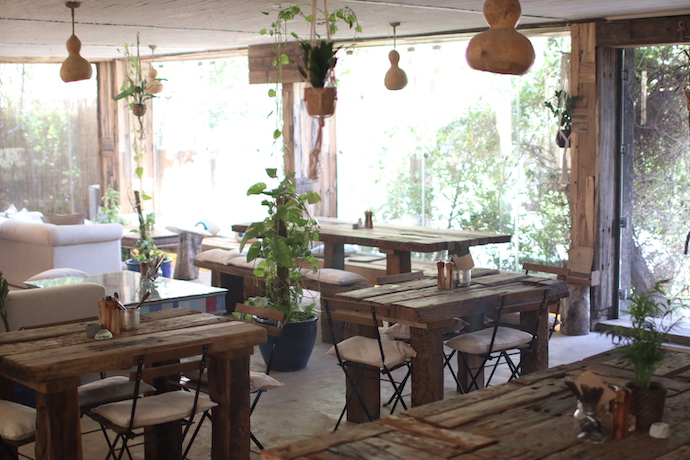 Seva is a calm and peaceful oasis where you can park yourself on a table and forget about any time constraints.
Seva 27b street,
community 332, Villa 5/1b
(behind Magrudy's)
Jumeirah 1
---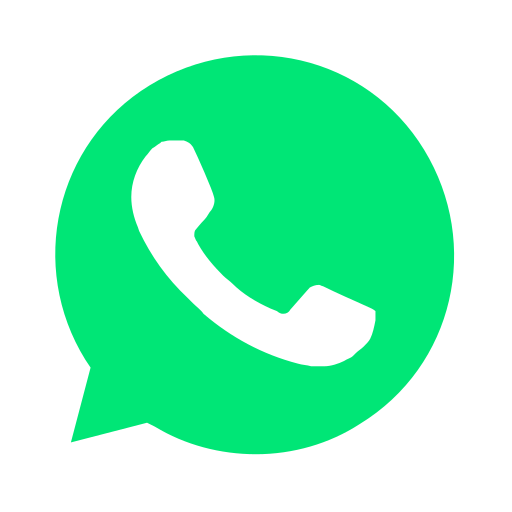 Join our WhatsApp group and receive curated news and offers in your WhatsApp Feed