Hotel Cartagena brings the best of Latin America to Dubai.
Located at the top of the JW Marriott Marquis, Hotel Cartagena is inspired by the rich heritage and joyous flamboyance of Latin America. Follow the neon sign, enter the urban jungle full of exotic plants and make an entrance into a world that showcases a collection of memories in the shape of unexpected decorative trinkets left by guests over the years: garden gnomes, pink flamingos, vintage books, parrots and peacocks and so much more!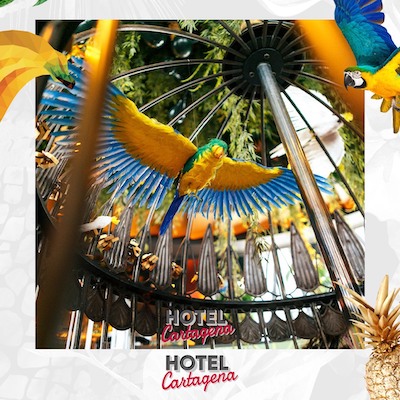 Hotel Cartagena is the embodiment of  the lovingly temperamental character, Mrs. Buendia.  Her hotel is an eclectic bohemian paradise, a shrine to all those who have lived, loved and dined within its four walls.
In her kitchen, the Chefs cook up flavorful recipes fondly described as 'Latin Without Borders' and provide every guest with the promise of a reprise from the chaos of the world we live in today.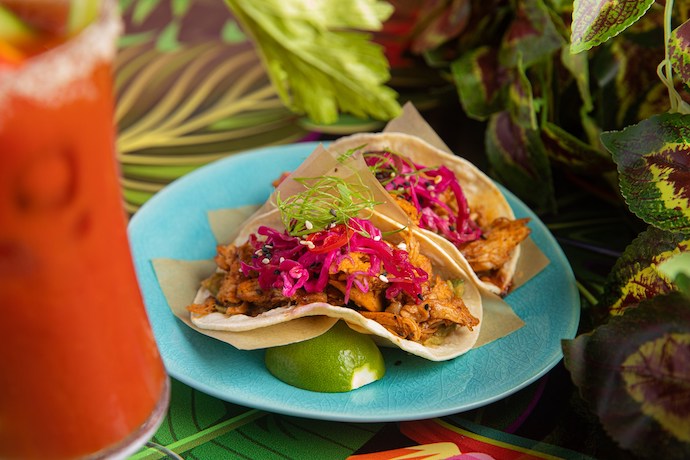 The menu offers guests a tour of South-America and the Caribbean islands, with signature dishes sprinkled with the magic of Chef Pepe's Latin flair and his love for creating his own style.
We began with an indulgent plate of guacamole topped with burrata and went on to enjoy the red snapper ceviche and beef tacos. Each of these dishes had robust flavors and were beautifully presented. The star of the night was the seafood and rice combination that was not only hearty but also an absolute explosion of flavors that worked perfectly together.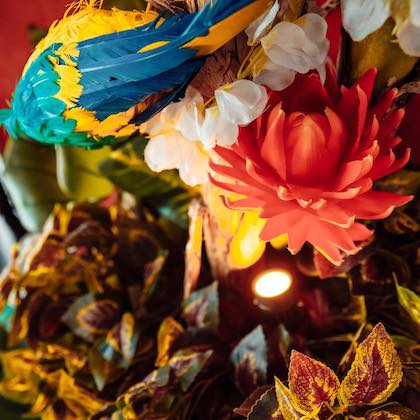 We ended the evening with a cigar shaped vanilla and chocolate dessert that not only hit the spot in terms of our sweet tooth but also gave us some great photos for the 'gram!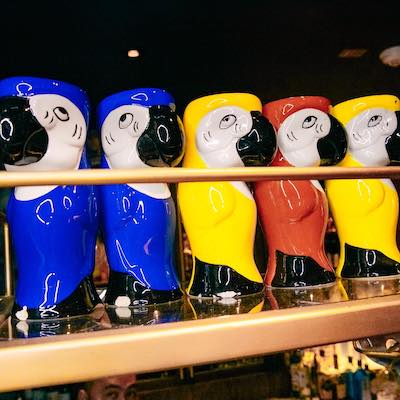 Hotel Cartagena offers live entertainment, great ambience and an overall really fun evening out. The restaurant, bar and lounge offers a truly unique, exuberant escape from the city.
---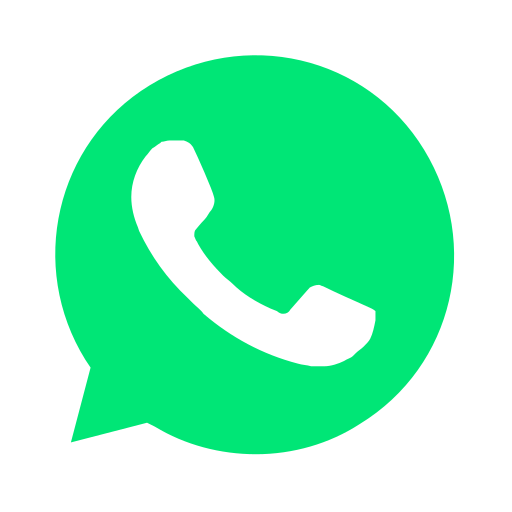 Join our WhatsApp group and receive curated news and offers in your WhatsApp Feed