Antika offers authentic Levantine cuisine.
Set in the heart of DIFC, Antika artfully blends the unique concept of modern Levantine cuisine and an Arabian themed terrace setting. A perfect spot for gathering with friends and family, we adore the attention to detail when it comes to the decor. Paying tribute to the 1950's theatres of Lebanon, the space captures the true spirit of those lively spaces filled with music and joy.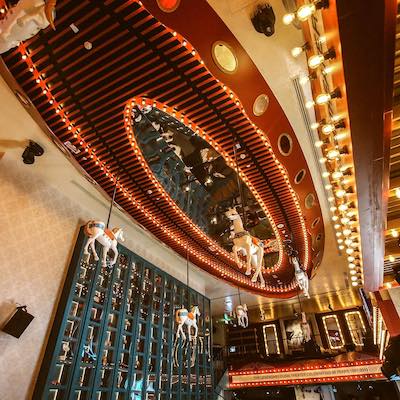 Known for serving a delicious and homely take to traditional Levantine recipes, the restaurant has curated a family-style sharing menu. It includes selection of soups, salads, and cold or hot mezze, and main courses including taouk platter and sayadieh risotto.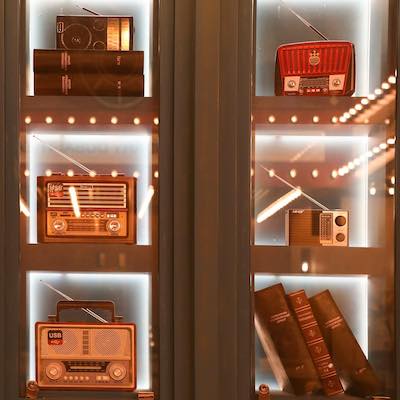 We began with a healthy grilled halloumi cheese served on a bed of greens and cherry tomatoes. The hummus had a lovely twist to it with the addition of infused lemon peels that we scooped up with crispy marjoram chips. The truffle potatoes were a hearty and flavorful dish made with cream and truffle oil.
The chicken shawarma rolls were the ultimate comfort dish that you can't go wrong with. We decided to also try the musakhan rolls, as the Antika version includes chicken marinated in sumac, onions and oil and served with a side of duck butter sauce.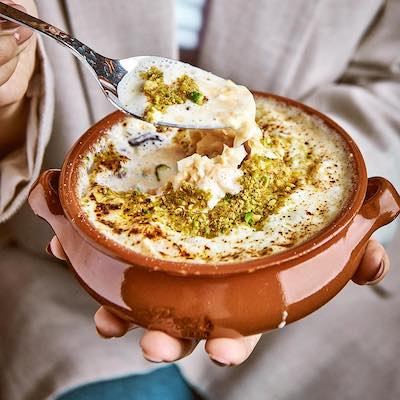 The experience was completed with Oum Ali, a traditional pudding-like dessert.
Antika is located at Podium Level, Tower 2 – Al Fattan Currency House, DIFC.
+971- 50 735 9177
---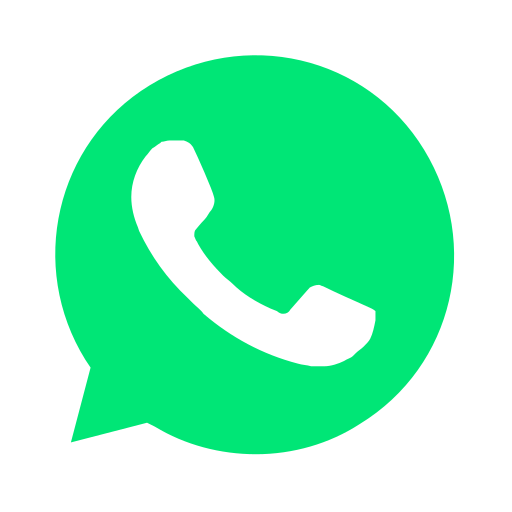 Join our WhatsApp group and receive curated news and offers in your WhatsApp Feed