If you are not fasting and looking for lunch options in Dubai during Ramadan then check the list below.
As most places are closed for lunch during Ramadan it is always a challenge to find a spot you can dine-in at during the day. For those that are not fasting there are places around town that do keep their kitchens open and can serve meals.  Check out our list of eateries that have the approved license to remain open during lunch.
Please note eating is not allowed publicly from sunrise to sunset , so be mindful and respectful of this.
SHEIKH AND SHAKE
MAG 214 Tower – R Cluster – Dubai
Phone: +971 800 123456
Open from 11am til 1am
Location Map
LA CANTINE DU FAUBOURG
1 st floor,Emirates Towers Hotel
Trade Centre 2
Phone:+971 4 352 7105
Open from noon til 2am on weekdays and noon til 3am on weekends
Location Map
BAKER AND SPICE
Souk Al Bahar Downtown Dubai
Tel:+971 4 425 2240
Open from 8am til 11pm
Location Map
FRIENDS AVENUE CAFE 
Jumeirah Lake Towers (JLT)
Ground Level, Fortune Executive Towers, Cluster T
Tel: 04 5545813
Open from 8am til 6pm
Location Map
1762 THE GOURMET DELI CO.
DIFC, Building 5, The balcony, Level 1 (near More Cafe)
Tel: 800 17 62
Open from 7am til 6pm
Location Map
AVEC
Dubai Media City, Aurora Tower, Ground Level
Tel: +9714 430 37 00
Open from 11am til 3am
Location Map
ASIA REPUBLIC
Palm Jumeirah, Atlantis
Tel: +9714 426 26 26
From 12pm to 10pm on weekdays and til 11pm on Thursday and Friday
Location Map
FRAICHE
JLT, Swiss Tower, Cluster Y
Tel: +9714 369 78 21
Open from 8am til 10pm
Location Map
GEALES
Le Royal Meridien, Dubai Marina
Tel: +9714 316 5550
Open from 12.30pm til 4pm
Location Map
JAZZ@PIZZA EXPRESS
JLT, Cluster A, Movenpick Hotel
Tel:+9714 441 63 42
Open from 12pm til 1am (Saturday to Wednesday) and 12pm til 3am on Thursday and Friday
Location Map
GAUCHO
DIFC, Gate Village 05
Tel: +9714 422 7898
From 12pm till 11.30pm
Location Map
KALEIDOSCOPE
Palm Jumeirah, Atlantis
Tel: +9714 426 26 26
Open from 12.30pm to 4pm on weekdays and till 5pm on Friday and Saturday
Full a la carte menu from 12 noon to 2.45pm, pizza and pasta only from 2.45pm to 4.45pm
Location Map 
LA SERRE
Downtown Dubai, Emaar Boulevard
Tel: +9714 428 69 69
Open from 7am til 3.15pm
Location Map
LA PETITE MAISON 
DIFC, Gate Village 08
Tel:+9714-439 0505  
From 12pm til 3 pm, 7pm til 11.00pm
Closed between the 28th June to the 4th July 2015
Location Map
LOCA
Dubai Marina Beach Resort and Spa, Jumeirah Beach Road, 4A Street (Jumeirah 1)
Tel:+9714 346 11 11
Open from 12pm til 4pm and 7pm til 2.00am
Location Map 
MINT LEAF OF LONDON
DIFC, Emirates Financial Towers, South Tower, 15th Floor
Tel: +9714 706 0900
Open from 12pm til 1am
Location Map 
NAIS ITALIAN KITCHEN
JLT, HDS Tower, Cluster F
Tel:+9714 452 9991
Open from 12pm til 8.30pm
Location Map 
ONE CAFE
Jumeirah Beach Road, (Jumeirah 1)
Life'n One Wellbeing Center
Tel: +9714 343 6676
Open from 9am til 9pm
Location Map
PASCAL TEPPER 
Dubai Media City
Tel:+971 4 454 24 08
Open from 7am til 9pm
Location map 
REFORM SOCIAL & GRILL
The Lakes
Open from 8am til 11.30pm
Tel:+9714 375 0324, +9714 454 26 38
Location Map
RONDA LOCATELLI
Palm Jumeirah, Atlantis
Tel: +9714 426 26 26
Open from 12pm til 3.00pm
Afternoon Menu from 3.00pm to 5.00pm
Location Map 
ROYAL CHINA
DIFC, Building 4
Tel: +9714 354 5543
Open from 11.30am til 11.30pm
Location Map
SOPHIE'S
Palm Jumeirah, The Shoreline, Building 8
Open from 7am til 9pm
Tel: +971 4 451 59 82
Location Map
THE BURGER JOINT (TBJ)
Palm Jumeirah, Atlantis
Tel: +9714 426 26 26
Open from 11am to 10pm on weekdays and til 11pm on Friday and Saturday
Location Map
URBAN BISTRO
Dubai Media City, Al Sufouh Road, Building 2
Tel: +971 4 362 4330
Open from 9am til 6pm
Location Map
THE PAVILION
Downtown Dubai, Emaar Boulevard
Tel: +9714 447 70 25
Open from 10am til 1pm
Brunch will be served every Friday and Saturday during Ramadan from 10 am til 3 pm (99AED)
Location Map
VAPIANO (Italian Cuisine)
Dubai Media City, Thuraya Tower, Ground Floor
Tel:+9714 437 0786
Open from 8am til 11pm
Location Map
WEST 14th 
Palm Jumeirah, Oceana Beach Club
Tel: +9714 447 76 01
Open from 9am til midnight
Location Map
ZUMA
DIFC, Gate Village 6 
Tel: +9714 425 5660
Open  from 12.30pm til 3.30pm
Location Map
---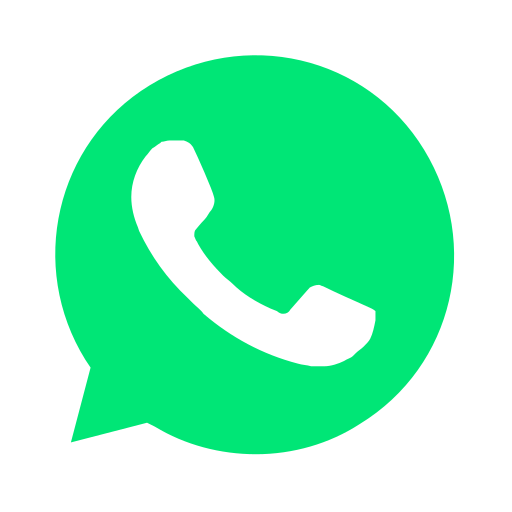 Join our WhatsApp group and receive curated news and offers in your WhatsApp Feed