Kizmet is located in Downtown Dubai.
We first heard of Kizmet when a press release landed in our inbox that was anything but boring. An entertaining little blurb to introduce us to the restaurant before its official opening.
Kizmet means "destiny" in several languages, and you can experience this from the food and drink selection to the multinational team that works at the restaurant.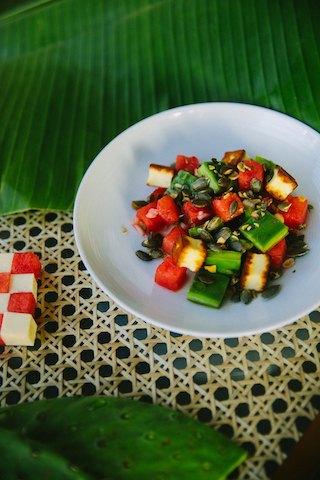 Situated in Downtown Dubai right next to the Dubai Opera, the location is central. Spread over two floors, there is a grand staircase that leads you up to the top floor, which is where we were seated. The decor is warm and cozy-we love the velvet couches, indoor plants and the impressive bar.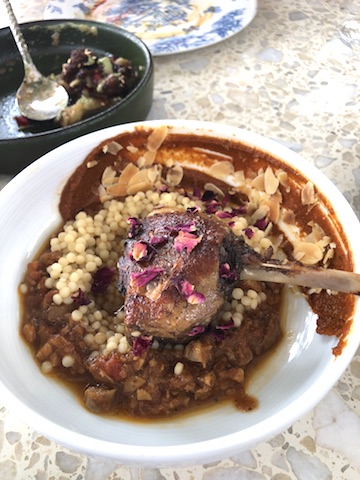 The all-day menu is just one page long and offers a variety of dishes that are all reasonably priced. We began with the refreshing tuna tostada (35 AED) and moreish yucca fries (15 AED) with a mojo sauce. The hummus was topped with swiss chard and almonds (45 AED) and served with tofu churros-unexpected combination that made a pleasant change from the usual. The bright and flavorful Pomelo Salad (40 AED) came with smoked salmon, chicory, and orange blossom water.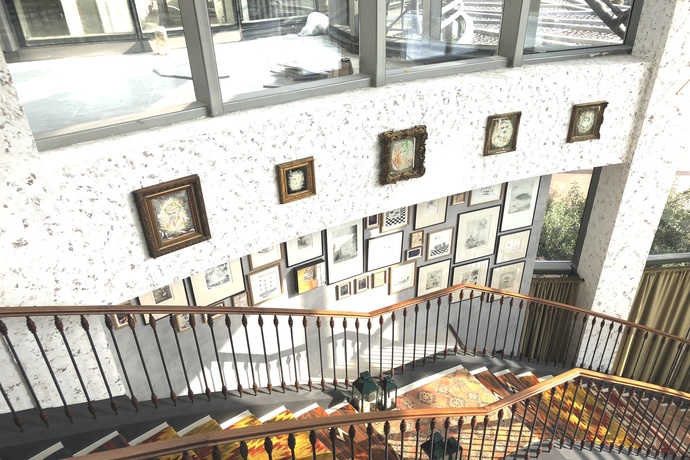 There was a lot in the mains that we wanted to try but finally picked the lamb shoulder (55 AED)-juicy pieces of meat sitting on a bed of eggplant and topped with green tahini, pomegranate and sesame-we adored it!
The indulgent duck leg (55 AED) with harissa, couscous and almonds is a must-try if you enjoy a good tagine.  The final main was an absolute feast for the eyes and stomach-octopus (75 AED) served with potato foam and beetroot puree.
We didn't have space for dessert but when we spotted the Tres Leches (35 AED)-sponge cake with coconut foam, yuzu sorbet and milk paper, and it was a real treat!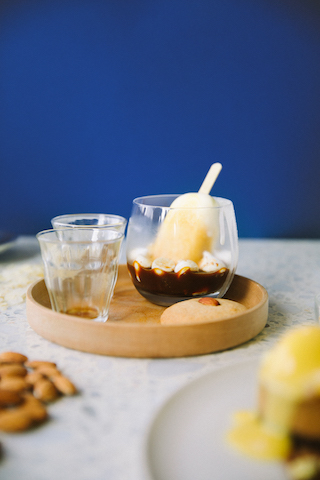 Kizmet offers a true essence of traditional cooking inspired by the food we grew up eating. A cozy, personalized and affordable place, we will be back very soon!
Kizmet Goes Breakfast
Introducing Yawn., Kizmet's new breakfast menu, available every Friday and Saturday from 10AM – 2PM.
As promised we returned to Kizmet and this time around it was for breakfast. Only available during the weekend from 10AM and serving until 2PM, Kizmet's Yawn, is a delightful experience.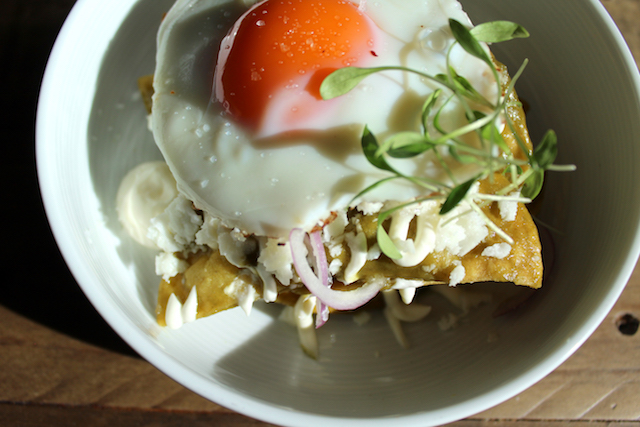 The single page menu may not look like much but it is an assorted mix of 17 dishes that will all jump out at you. After much  pondering (and lots of help from our very knowledgeable server, Dmitris) we started with the crispy yellow corn tostadas, poached eggs, salsa verde and roja. We then went on to another round of eggs with an aerated hollandaise served on top of a lovely moist muffin and crispy chocolate covered bacon. A combination that may not sound very appealing but it works really well together.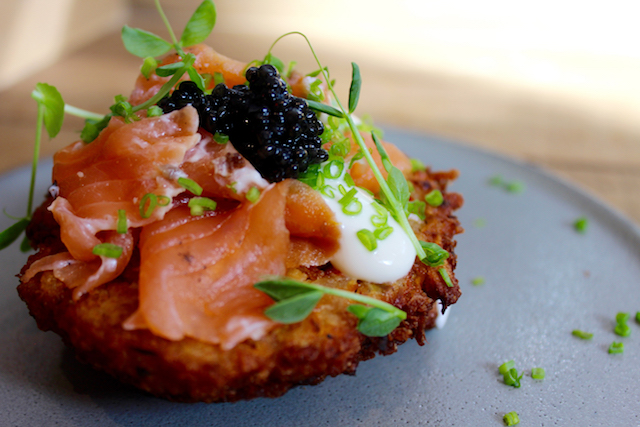 We eyed the Potato & Leek Latkes, topped with smoked salmon, sour cream and fish roe on the table next to us, and will definitely come back for those.
If you are more into the sweet options for breakfast then the banana samosas served with a yuzu foam and caramelized bananas is a must order. Of course, we couldn't help ourselves and also tried the gluten-free oat pancakes served with the most indulgent homemade hazelnut chocolate spread.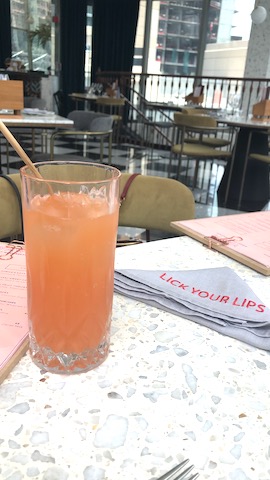 You can get your caffeine kick from the free, bottomless freshly brewed black coffee but we recommend you try the kombucha instead.
Kizmet
Next to Dubai Opera, Downtown Dubai
+9714-3388717
---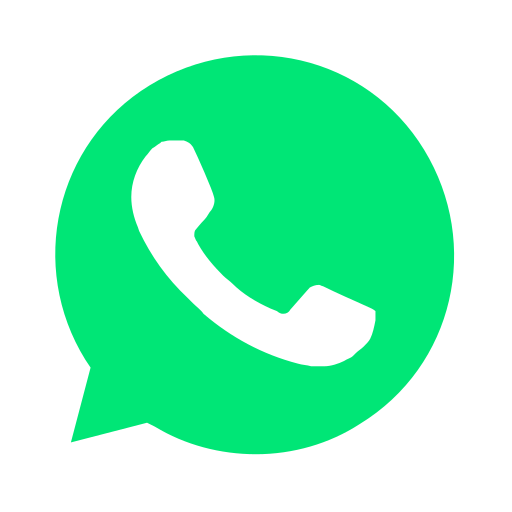 Join our WhatsApp group and receive curated news and offers in your WhatsApp Feed