The best presents
for

Christmas

this year!
Running late on your
Christmas
preparations and desperately looking for ideas to
gift
your family and friends this year? Here are some easy and inspirational
gift
ideas to please everyone.
No worries, you can thank us later!
FOR HER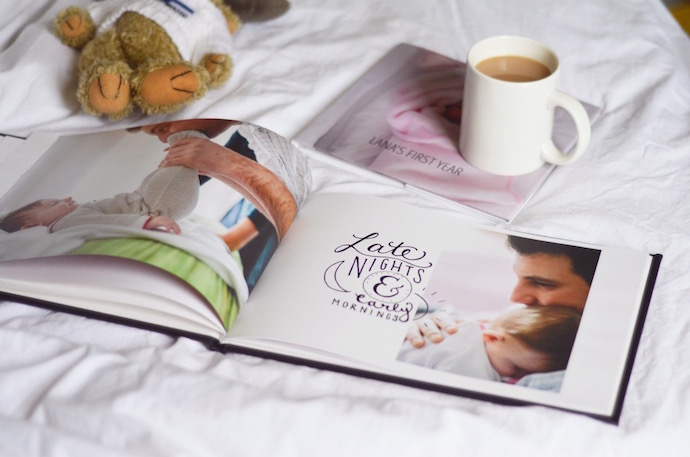 Create a photo book for her to catch her memories and important moments in life – a bespoke and tangible present that will stay forever and will be much appreciated in the digital world we live in now.
http://www.ayaami.com/site/photobook
The April Tse-Tse Vase
Imagined by the creators of Tsé-Tsé, this unique vase has become an iconic design over the years and still looks as amazing as when it was first launched.
Available in three sizes, it is made of 12 or 21 glass tubes fitted into zinc coated metal frame. You can really play along with the vase that can be arranged as various shapes, such as a farandole or a ring.
Just put a flower in each of the 12 or 21 soliflore tubes and we promise this design gift will stand out and become the highlight of the room.
Available to order online in 3 sizes (small, medium and XXL) on Made in Design UK and France that both deliver in the UAE | Prices between £106/590 AED and £162/900 AED depending on the size
Go classic with this sensory collection by Avantcha Teas
We recently discovered Avantcha, a new UAE-based premium tea retailer, that has released a trio of winter blends during the holiday season.
These gift-wrapped seasonal flavors makes the perfect gift in December. The Avantcha Noel is a blend of the finest quality black tea, mixing orange zest and cinnamon.
The 100% Organic Winter Apple blend is prepared with green tea and features classic green apple notes enhanced by cinnamon and pink pepper. The box also includes Cocoa Orange Masala Fusion, prepared with Oriental spices including ginger and licorice root, and a splash of dark chocolate.
The collection comes with 64 ready-to-fill fleece tea bags that are affordably priced at 133 AED a set and can be ordered online and delivered to your doorstep.
FOR HIM
Vinyls make their come back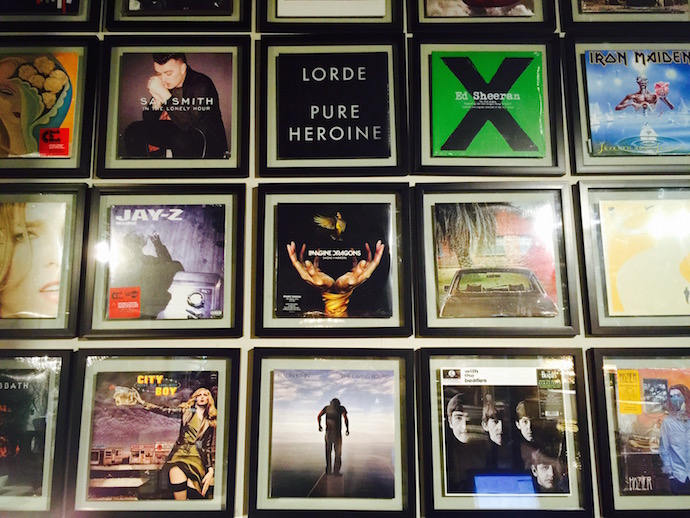 You have probably noticed this year has seen the revival of the old-school record players. We just found out that The One in Al Quoz has a corner dedicated to our preferred classics from the Wall by Pink Floyd to The Beatles or more recent albums such like Linkin Park or Ed Sheeran . Interestingly, they also propose frames so that you can not only listen to your fave tunes but also showcase your collection at home.
Large collection available at THE ONE  | From 125 AED
Funky retro styling phones
If you are into vintage and retro stuff, then you may succumb to these cool and colorful retro phones that are available in plenty of colors. These arty objects with a vintage flair will impress your guests when offered as a
gift
.
Available at Virgin Megastore (MOE) – 229 AED
The Highlife Dubai art frames
We have already mentioned these Dubai made, original vintage looking art frames that depects expat life in the UAE. After a successful first collection, Highlife has come up with more designs. We especially like the 4 Highlife Dubai postcards -A5 size- framed either in a row or 2×2 (priced at 495 AED).
FOR KIDS
Girls & Boys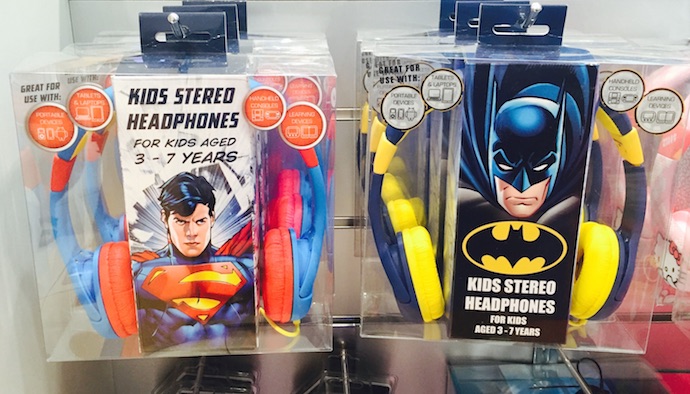 With the increasing use of Ipads by kids in the UAE, headphones for kids  are the essential tech kit for kids (and for parents as  none of us want to hear Peppa Pig for more than 10 minutes).
Available at Virgin (MOE) 149AED
Make our own Clasp Purse craft kit
For the teenagers who are into DIY crafting, this is a brilliant kit and we love the packaging with golden letters and the vintage style of the purse.  The kit includes everything from pattern, instructions, cotton polka dot fabric and floral fabric, paper twine, needle and thread, and a nice purse bobble clasp.
Available at Lakeland in Dalma Mall | 140 AED
The Dangerous Book for boys
A book that boys are very proud of owning and reading it also encourages them to do things by themselves and become curious, inventive and overall smart cookies. Encased in a red fabric it is like a treasure for children to cherish and may explain why it has become a bestseller in no time.  Mixing different tricks and hands-on projects to make it into a learning by play, boys will learn how to make a periscope, as well as learn all about subjects from the solar system, dinosaurs, to girls, the golden age of piracy, juggling, fishing and so much more… Probably one of the rare books that manages to keep boys away from their technology toys for a while.
Available online at Kinokuniya | 124 AED
The Marquee Nightlight for a Baby Room
Looking for a gift for a new born? You won't go wrong with this vintage and glamorous nightlight by Pottery Barn Kids. The star shaped nightlight will provide a comforting bed glow without compromising on style in the bedroom.
Available at Pottery Barn Kids in Dubai Mall|130 AED
---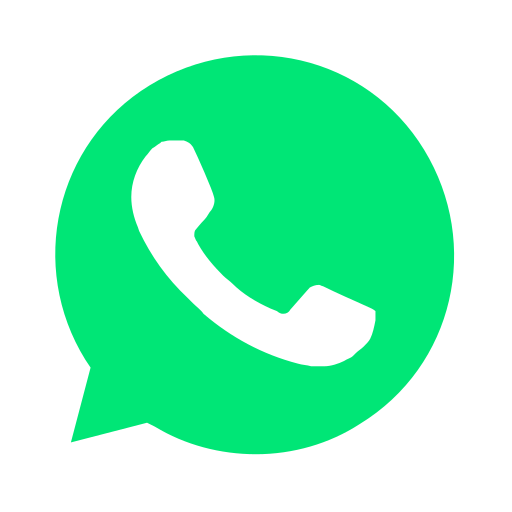 Join our WhatsApp group and receive curated news and offers in your WhatsApp Feed